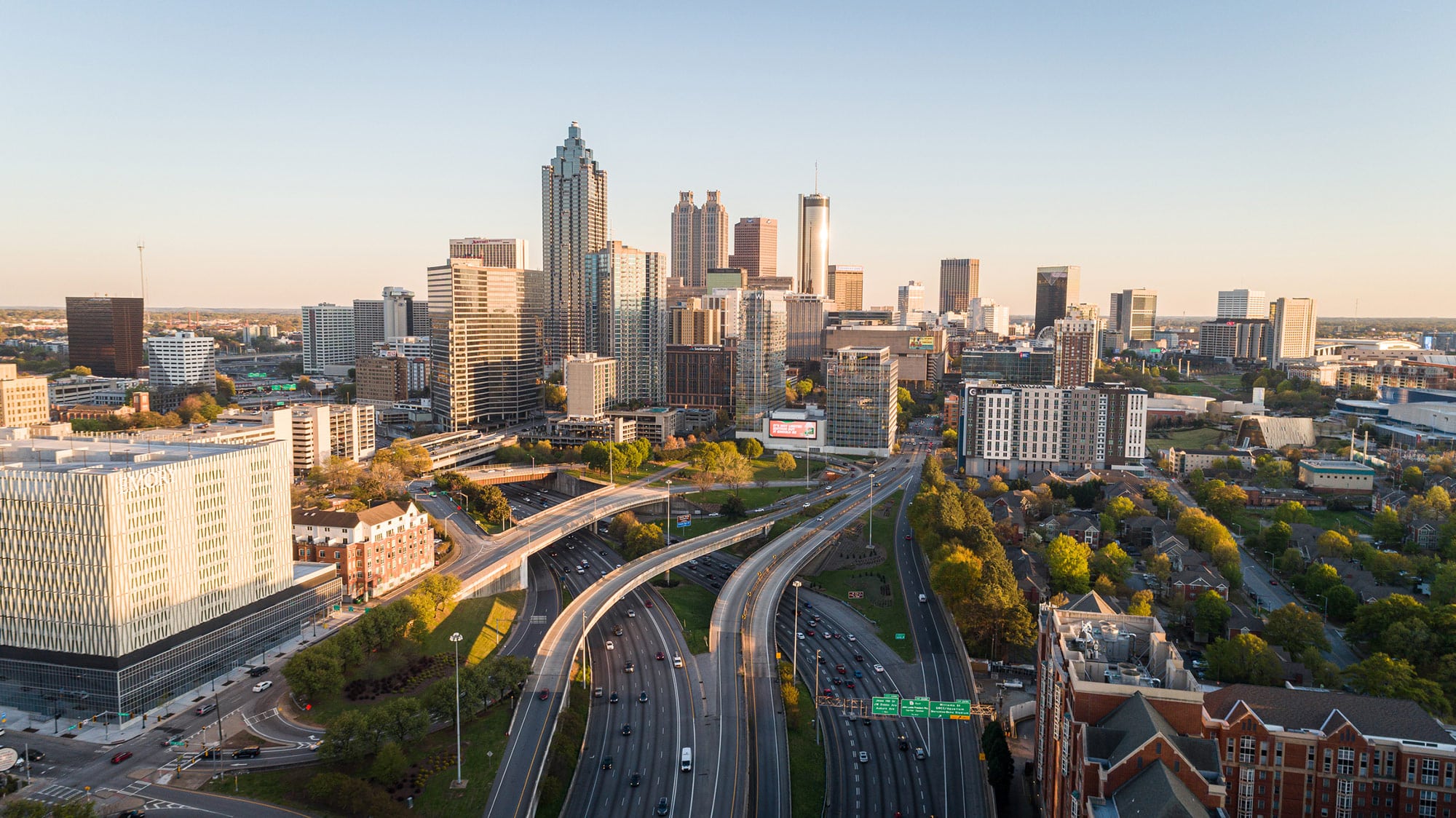 The Meadows Outpatient


Atlanta
5607 Glenridge Drive, Premier Plaza Building two, Suite 100, atlanta, GA 30342
CONVENIENT, COMPREHENSIVE OUTPATIENT CARE
OPENING October 2023
Perfect for those who have already completed a residential, inpatient or partial-hospitalization treatment program or someone who doesn't require a higher level of care, The Meadows Outpatient Center-Atlanta is based on Pia Mellody's time-tested Meadows Model of Developmental Immaturity. Let us work with you to determine the safest and most appropriate program for your specific treatment needs.
About Us
Conveniently located at the interchange of the north/south Georgia 400 and top of the I-285 beltway, we offer easy access for anyone in Buckhead, Midtown, and downtown Atlanta. The Meadows Outpatient Center offers comprehensive intensive outpatient and partial-hospitalization treatment rooted in decades of clinical experience treating childhood and relational trauma, mental health issues, and co-occurring disorders. We have a reputation for quality, integrity, and proven results, which is why patients, healthcare partners, and local communities trust us to meet their treatment needs.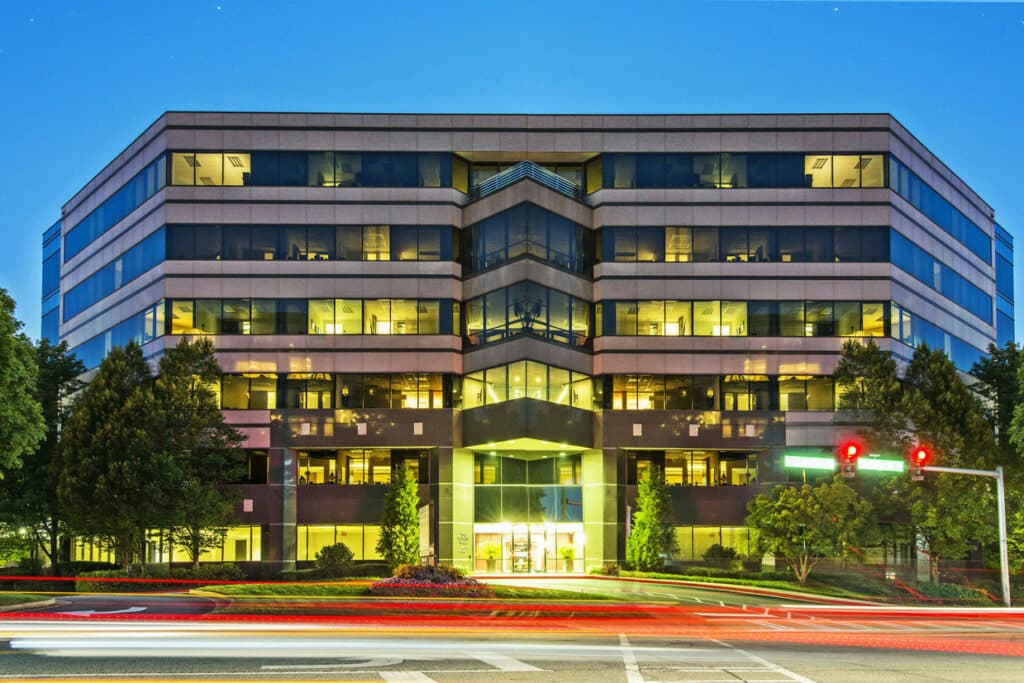 WHO WE TREAT
We treat adults 18 and older for trauma, mental health issues, and co-occurring disorders. Our programs are ideal for anyone who requires outpatient care to transition back to everyday life smoothly or start the recovery process.
Marie Woods, LMFT, CSAT-S, CMAT, SEP, CPTT
DIRECTOR, Meadows Outpatient Services-Atlanta
An Atlanta native, Marie Woods earned a bachelor's in psychology from Troy University, a master's in marriage and family therapy from University of Southern Mississippi, and is currently pursuing a doctorate in marriage and family therapy with a specialization in systemic administration and business development at San Diego's Northcentral University.

A Licensed Marriage and Family Therapist, Woods is also a Certified Sex Addiction Therapist & Supervisor, Certified Multiple Addictions Therapist, Certified Partner Trauma Therapist, and a Somatic Experiencing Practitioner who is trained in Post Induction Therapy and Brainspotting. Her experience includes inpatient, residential, and outpatient settings treating both individuals and couples. Specific areas of specialization are sex addiction and trauma treatment, including relational and developmental trauma, betrayal trauma, and complex trauma.

Like many in this field, Woods' own life experiences influenced her career path. She wanted to be a therapist for as long as she can remember, explaining that she always knew deep inside of her that there had to be better ways to help those struggling with addiction and mental health, and she wanted to help people experience that.

Woods first joined the MBH team in 2013 as a workshops facilitator at Rio Retreat Center then worked as a primary therapist at Gentle Path before going into private practice. In 2023 she was tapped to become director of The Meadows Outpatient Center-Atlanta, where her responsibilities include growing and developing the clinical team, providing direct support to clinicians, and tracking the program from implementation of curriculum to patient outcomes and staff engagement. Lastly, Woods' role includes establishing and maintaining relationships with both referral sources and community partners.

Woods is married with a house full of pets including five Labrador Retrievers and one cat. In her downtime, she enjoys getting creative in her craft room, reading, playing piano, and doing hot yoga. She's also a huge foodie and loves trying new restaurants in and outside of Atlanta.
Program Features
Partial-hospitalization and intensive outpatient levels of care
On-site psychiatrist available part-time for evaluations and follow-up
Group and individual therapy with an emphasis on peer support
The Meadows Brain Center with state-of-the-art equipment designed to improve brain function
On-site neurofeedback sessions to promote self-regulation skills and improve health
A wide range of trauma informed care modalities that incorporating somatic-informed approaches and Internal Family Systems
Evidence-based approaches such as CBT and DBT
Family Recovery Group
Relapse Prevention
Transitional Living (through local referral)
Thriving Alumni Program
Our Partial Hospitalization program (PHP)
A partial hospitalization level of care is ideal for those who require stabilization and a safe space before transitioning to an intensive outpatient program (IOP). Average length of stay in our PHP spans four weeks, with an option to extend if deemed clinically appropriate. Program hours are increased at this level of care to allow for a focus on regulation in preparation to step down to our IOP. While programming is tailored to the individual's needs, those in the partial hospitalization program routinely have 1-2 individual sessions each week, weekly psychiatry sessions, weekly family recovery virtual sessions, and neurofeedback sessions as needed.
PHP Level of Care Includes:
4-week length of stay (with option to extend)
Programming 5 days per week, 5-6 hours per day
Focus on stabilization, safety, and regulation
Case management
Preparation for IOP level of care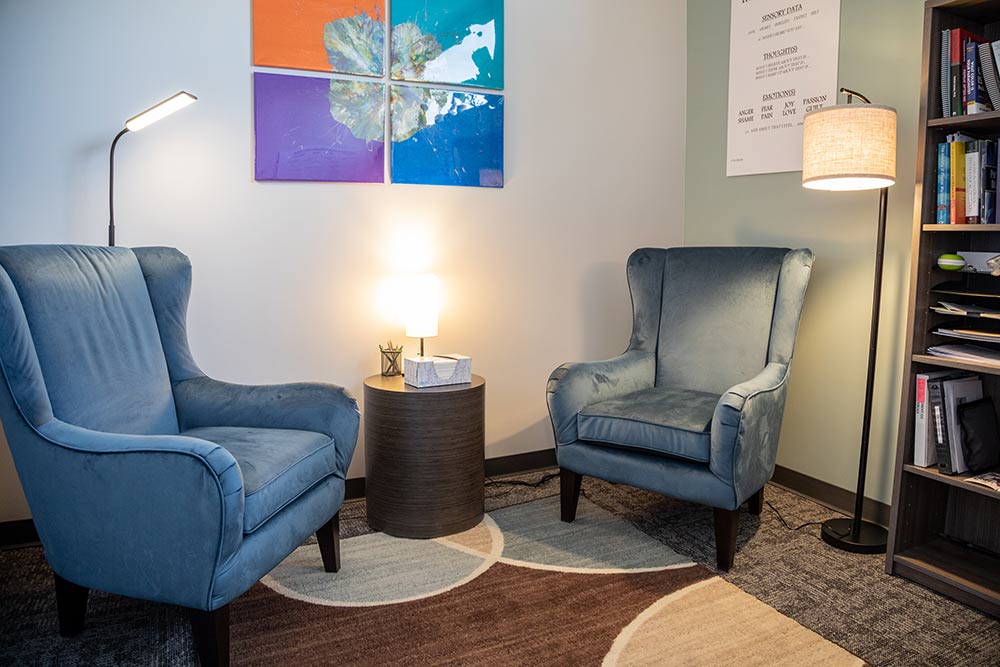 Amenities
Group and one-on-one therapy is essential to our program, but we know that healing also happens through other avenues. That's why we employ a wide range of methods and holistic options to ensure a well-rounded treatment experience that incorporates the mind, body, and soul. Optional Friday activities may include:
Trauma-Sensitive
Yoga
Tai Chi/
Qigong
Acupuncture
Acupressure
Expressive Arts
Reach Out
We use innovative therapeutic techniques to identify and treat the underlying trauma of addictive and dysfunctional processes to help people find hope and healing. Convenient, comprehensive care is available.
Your next chapter can start right now.
Virtual IOP
The Meadows Outpatient Center-Atlanta offers our same comprehensive outpatient treatment in a convenient, flexible format that allows people to get the help they need without leaving home. The setting may be a little different, but we address everything our in-person outpatient programs do.