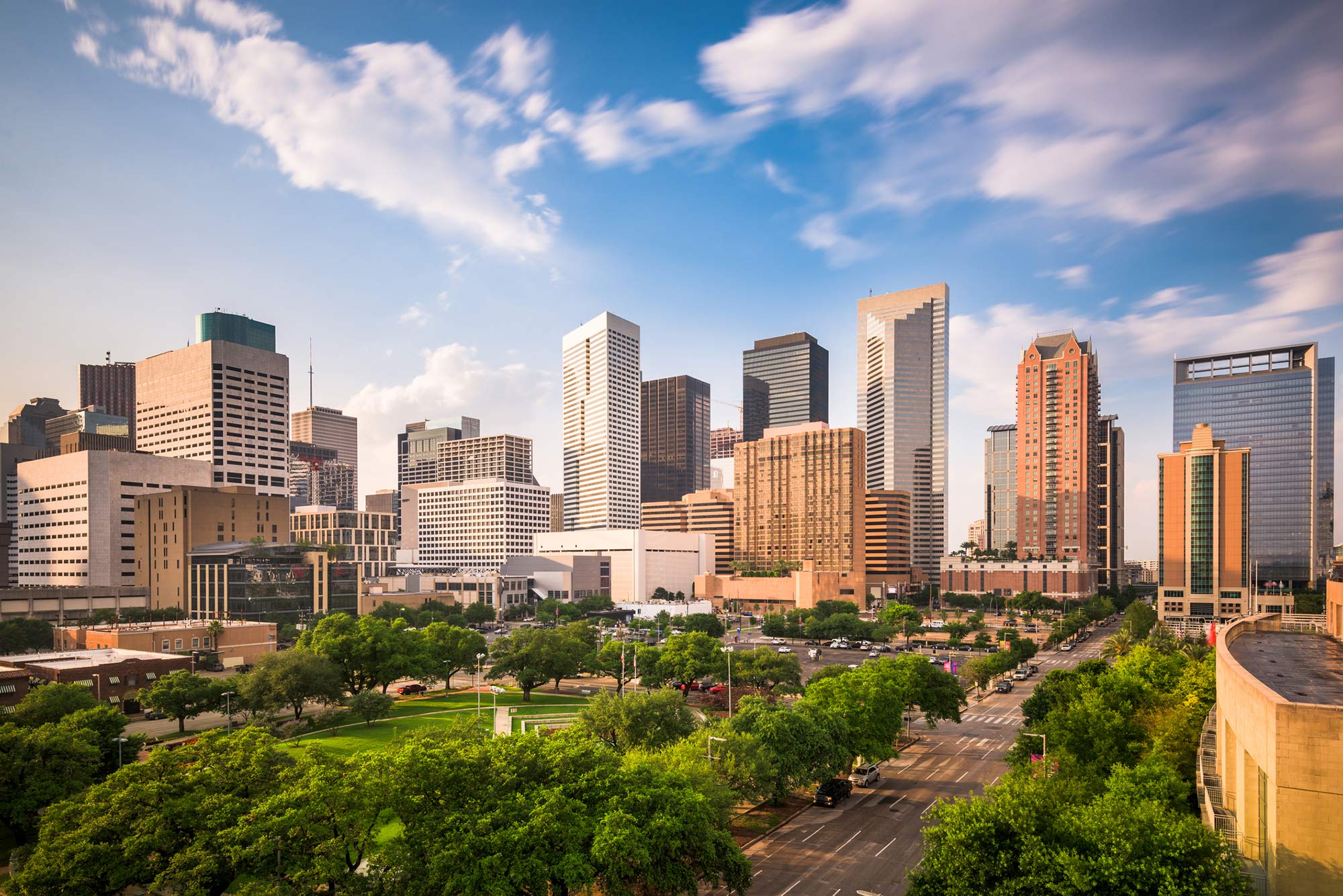 The Meadows Outpatient


HOUSTON
515 Post Oak Blvd., Suite 310, Houston, TX 77027
HELP and Healing FOR AMerica's Fourth-Largest City
Perfect for those who have already completed a residential, inpatient or partial-hospitalization treatment program or someone who doesn't require a higher level of care, The Meadows Outpatient Center-Houston is based on Pia Mellody's time-tested Meadows Model of Developmental Immaturity. Let us work with you to determine the safest and most appropriate program for your specific treatment needs.
About Us
You'll find us in Uptown Houston, a family-friendly area that includes The Galleria, with upscale shopping and restaurants, as well as proximity to parks and recreational activities. We are also near NRG Stadium, home of the Houston Texans. Our central location with convenient access to highway 610, makes us the ideal place to begin your recovery journey. We offer intensive outpatient and partial-hospitalization treatment to address substance use, mental health, and trauma.
Explore Our Facility
Walk through our location via the interactive virtual tour or click through our photo gallery.
‹
›
+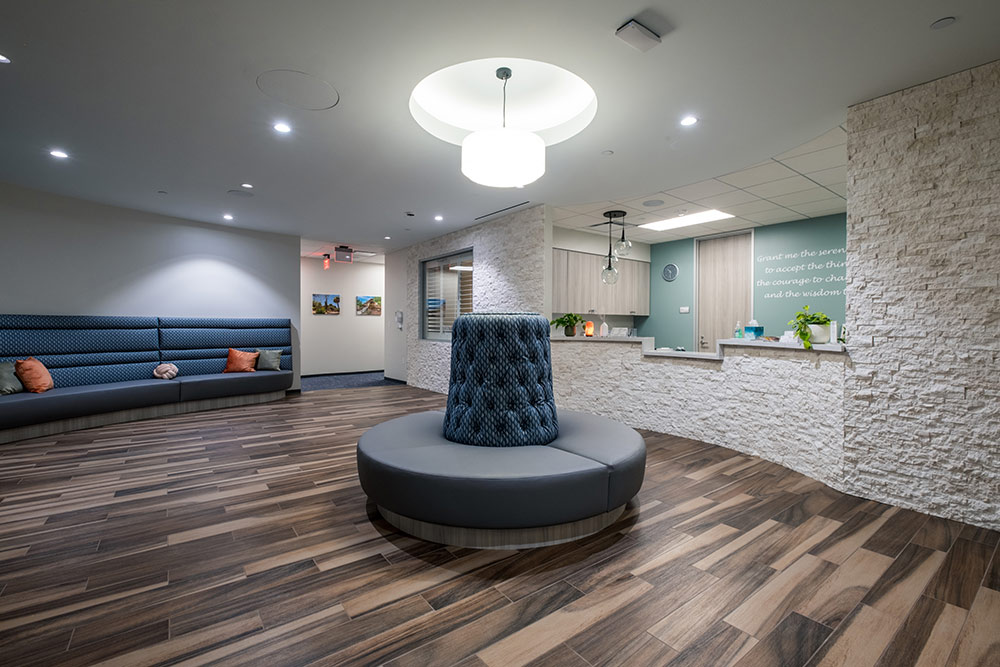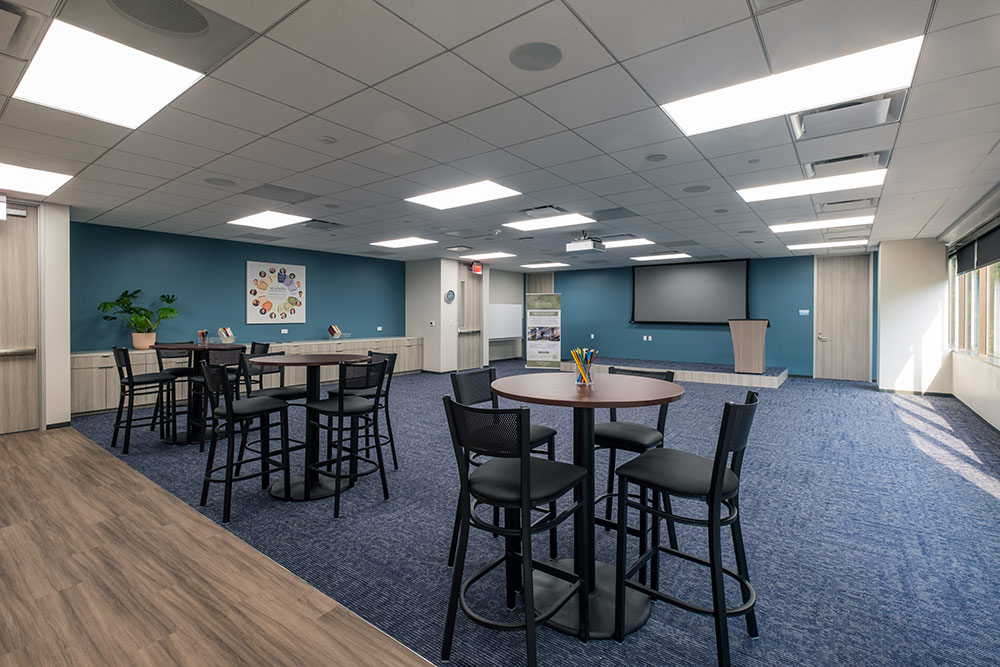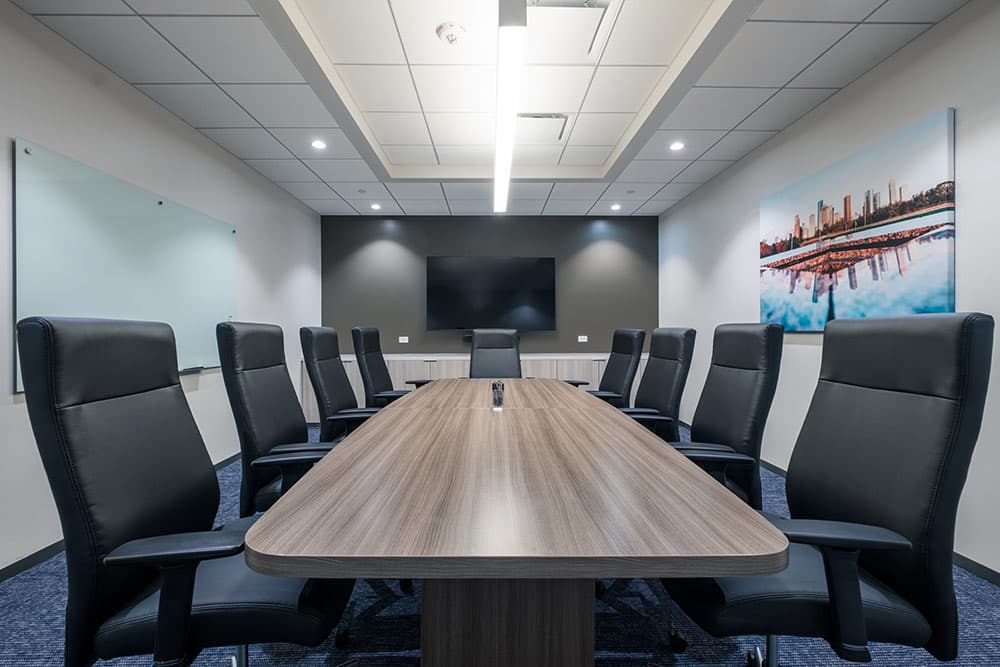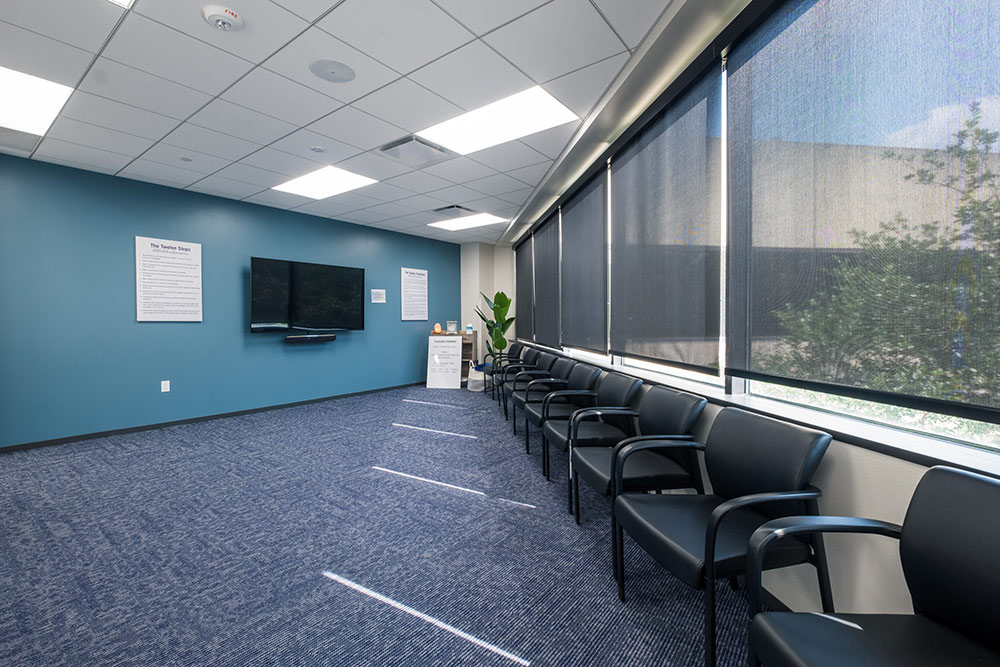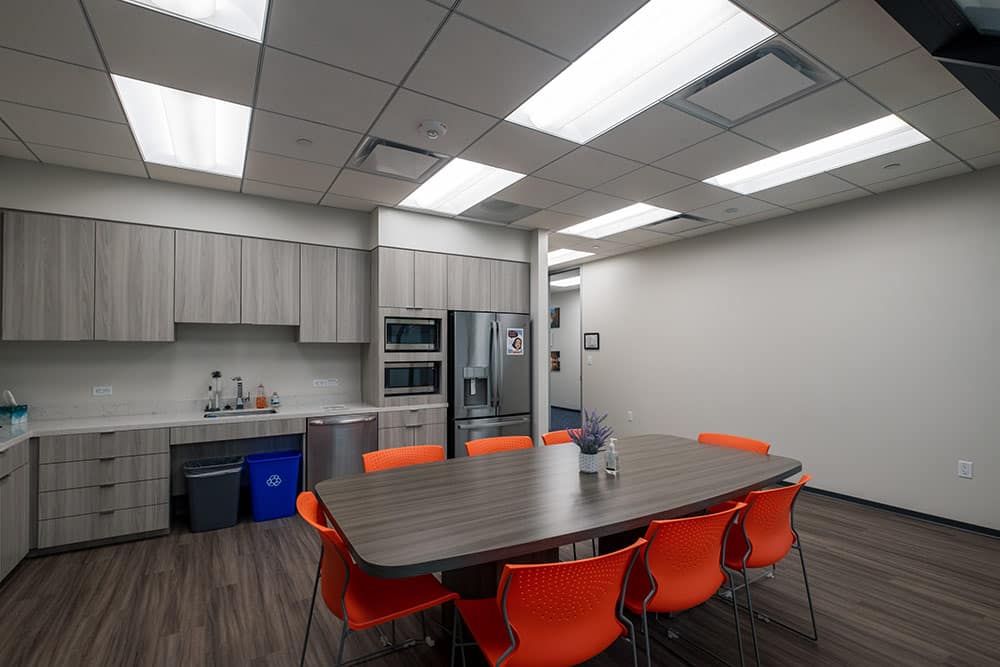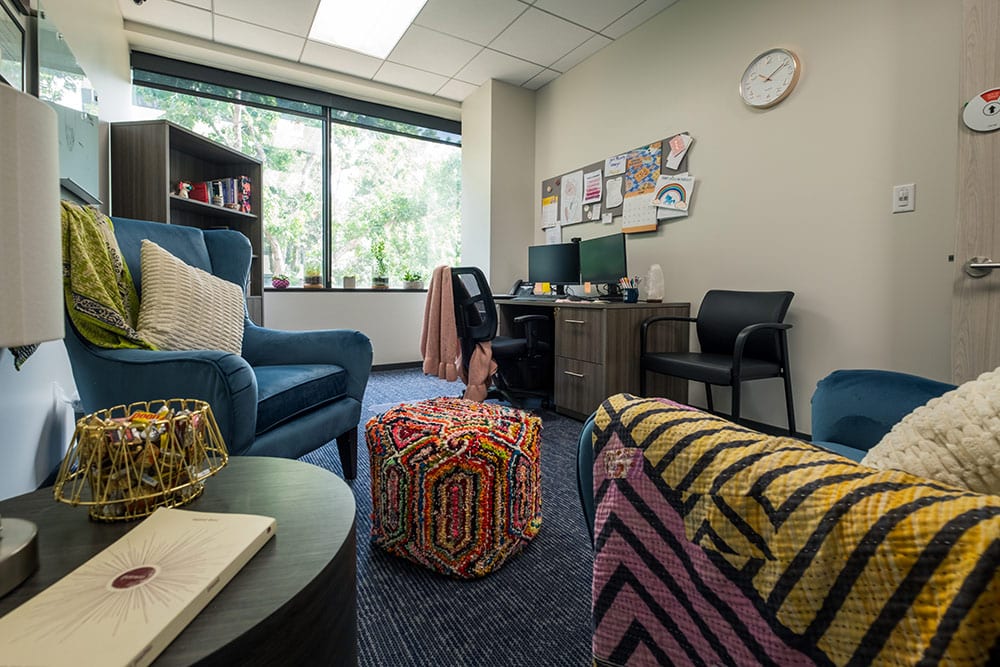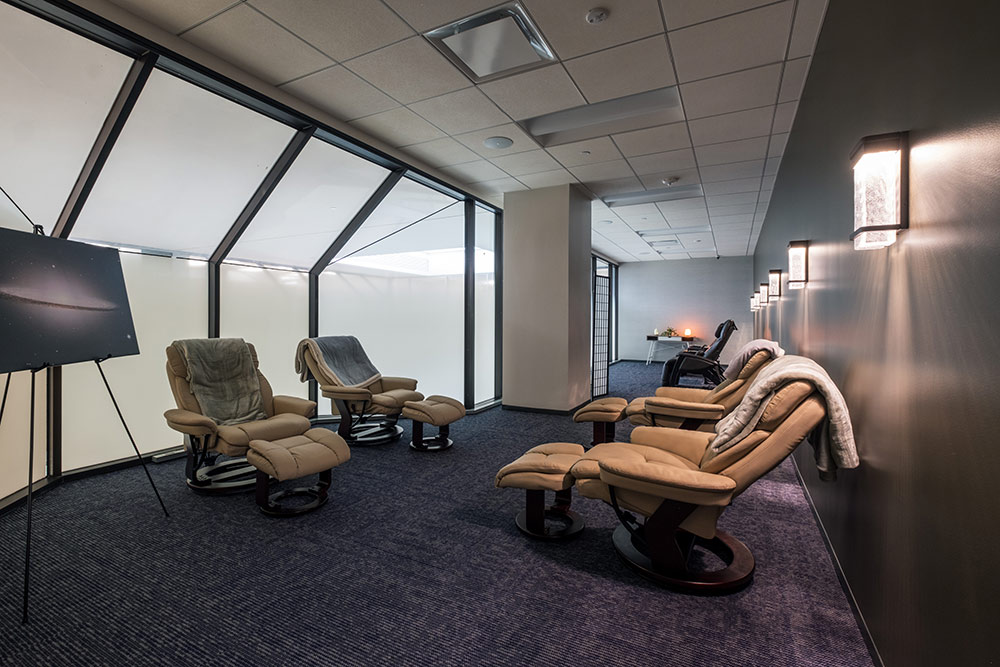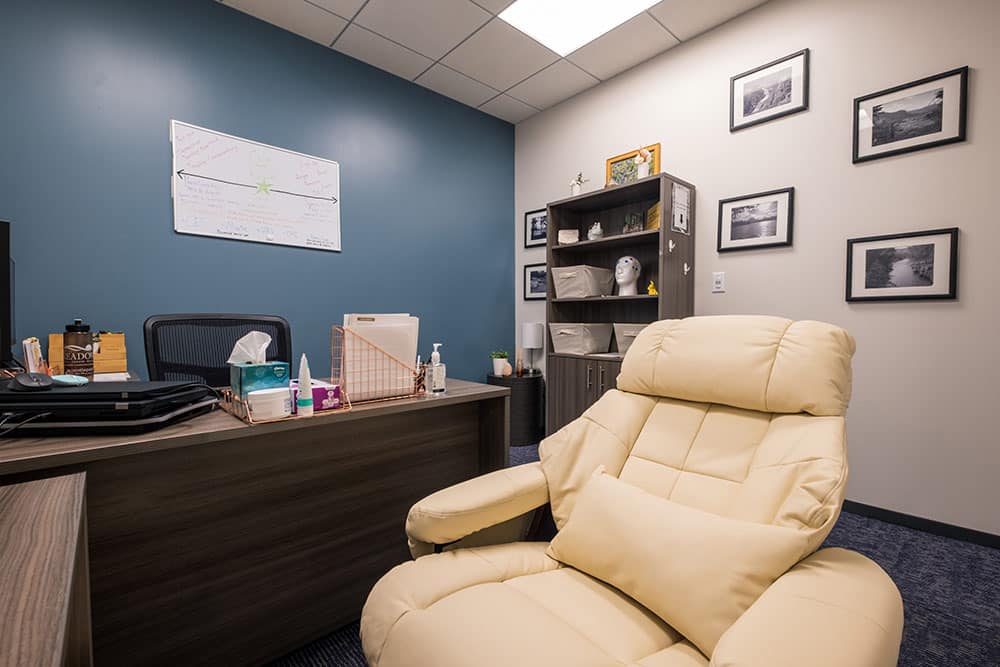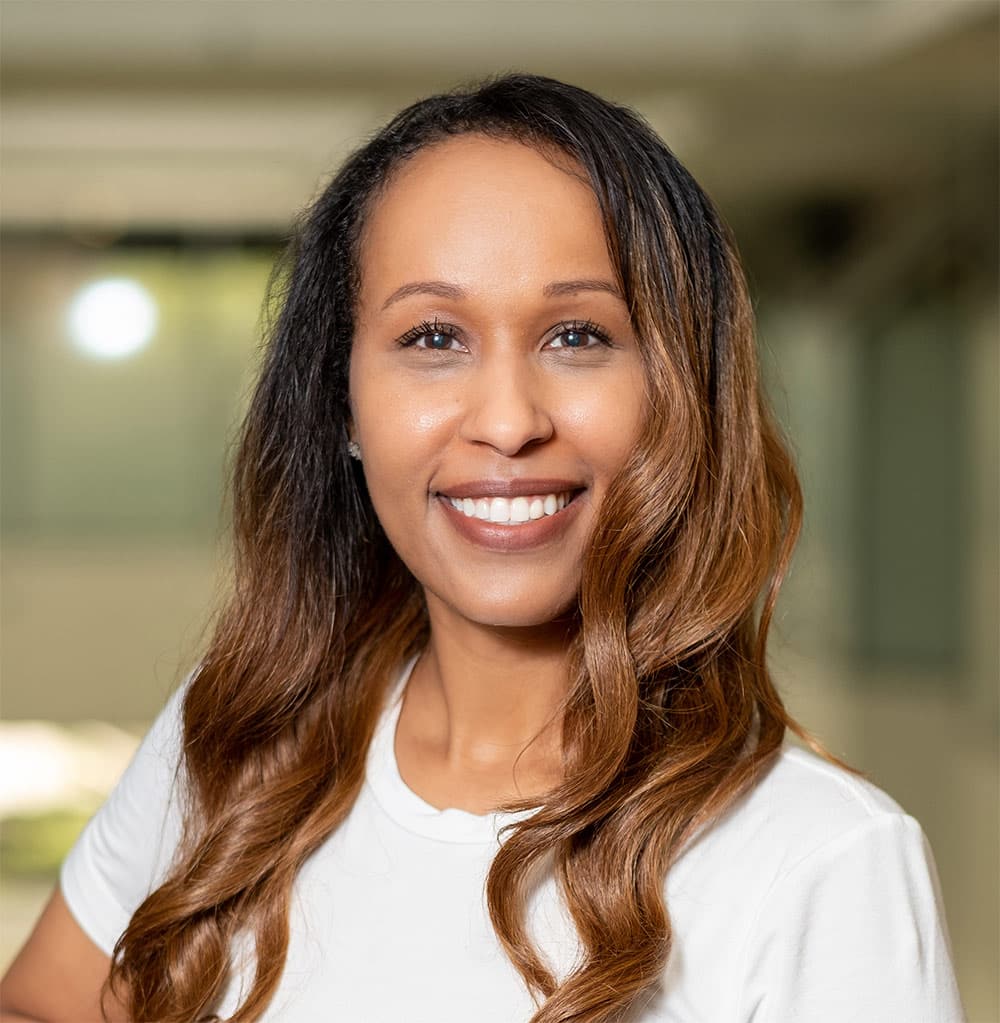 EYERUSALEM "E" MULATU, LCDC, LPC, CCTP
DIRECTOR, Meadows Outpatient Services-HOUSTON
Originally from Ethiopia, Eyerusalem Mulatu was raised in Houston, Texas. She did her undergraduate work at Lamar University, earning a BS in psychology with a minor in criminal justice. She also holds a master's in education from Texas Southern University and a master's in business administration from Texas Woman's University.

A licensed chemical dependency counselor, licensed professional counselor, and certified clinical trauma professional, Mulatu has held positions as a counselor, lead therapist, and residential supervisor. She's worked in inpatient, residential, and outpatient settings that serve dually diagnosed patients. Her more than a decade of experience in the field also includes supervising a residential facility for survivors of domestic violence and sexual abuse, along with working with executive clients, commercial airline pilots, and members of the NFL to bring awareness to mental health and substance use addiction. She has also worked with clients in private practice via telehealth.

Mulatu always had a passion for connecting with people, learning their stories, and finding out how she could be of aid. A month after graduating college, she began working in a residential facility for women who grew up in dysfunctional homes, often abused sexually and struggling with substance abuse addiction, mental health, and legal issues. Many of them were working on rebuilding their lives, and it helped Mulatu discover her purpose. From there, she continued to grow professionally in order to empower her clients, heading up Meadows Behavioral Healthcare's Texas Virtual IOP. In 2023, she was named director of The Meadows Outpatient Center-Houston, overseeing our newest location in the Lone Star state.

Mulatu shares her home with her significant other and is actively involved in the community, volunteering with children at a local church. Downtime is filled with hiking, water activities, self-care, trying new local restaurants, and traveling internationally as well visiting family in Seattle and Texas.
Program Features
Partial-hospitalization and intensive outpatient levels of care
On-site psychiatrist available part-time for evaluations and follow-up
Individual and group counseling
The Meadows Brain Center with state-of-the-art equipment designed to improve brain function
On-site neurofeedback sessions to promote self-regulation skills and improve health
Cognitive Behavioral Therapy (CBT)
Eye Movement Desensitization & Reprocessing (EMDR)
Family Recovery Group
Relapse Prevention
Transitional Living (through local referral)
Thriving Alumni Program
Our Partial Hospitalization program (PHP)
A partial hospitalization level of care is ideal for those who require stabilization and a safe space before transitioning to an intensive outpatient program (IOP). Average length of stay in our PHP spans four weeks, with an option to extend if deemed clinically appropriate. Program hours are increased at this level of care to allow for a focus on regulation in preparation to step down to our IOP. While programming is tailored to the individual's needs, those in the partial hospitalization program routinely have 1-2 individual sessions each week, weekly psychiatry sessions, weekly family recovery virtual sessions, and neurofeedback sessions as needed.
PHP Level of Care Includes:
4-week length of stay (with option to extend)
Programming 5 days per week, 5-6 hours per day
Focus on stabilization, safety, and regulation
Case management
Preparation for IOP level of care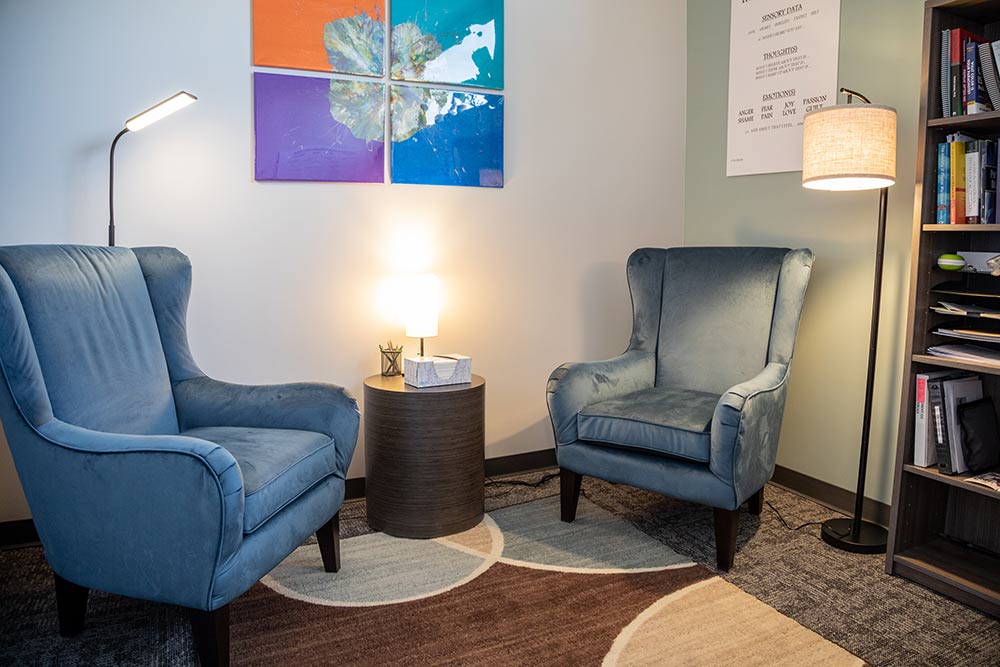 Amenities
Group and one-on-one therapy is essential to our program, but we know that healing also happens through other avenues. That's why we employ a wide range of methods and holistic options to ensure a well-rounded treatment experience that incorporates the mind, body, and soul.
Trauma-Sensitive
Yoga
Tai Chi/
Qigong
Acupuncture
Acupressure
Expressive Arts
Reach Out
We use innovative therapeutic techniques to identify and treat the underlying trauma of addictive and dysfunctional processes to help people find hope and healing. Convenient, comprehensive care is available.
Your next chapter can start right now.
Virtual IOP
The Meadows Outpatient Center-Houston offers our same comprehensive outpatient treatment in a convenient, flexible format that allows people to get the help they need without leaving home. The setting may be a little different, but we address everything our in-person outpatient programs do.