Same trusted program, online convenience
Welcome to MBH Connect
The Meadows Outpatient Center offers our same comprehensive outpatient treatment in a convenient, flexible format that allows people to get the help they need without leaving home. The setting may be a little different, but we address everything our in-person outpatient programs do.
Why Go Virtual?
Telehealth was already gaining momentum when COVID-19 accelerated the transition from in-person care to virtual treatment. Now, many are discovering the benefits of being able to get help from anywhere. For some dealing with conditions like chronic stress, burnout, or pandemic-related anxiety, the ability seek treatment without leaving home can be life-changing.
Virtual IOP is a great option if:
You're looking for a safe space to heal
You can't travel for treatment
You just want the convenience of a virtual option
WHAT WE TREAT
From substance use disorders and mental health issues to traumatic past experiences, chronic stress, burnout, gaming addiction, or pandemic-related anxiety, we can help unravel the emotions, behaviors, and causes to create a plan for lasting healing.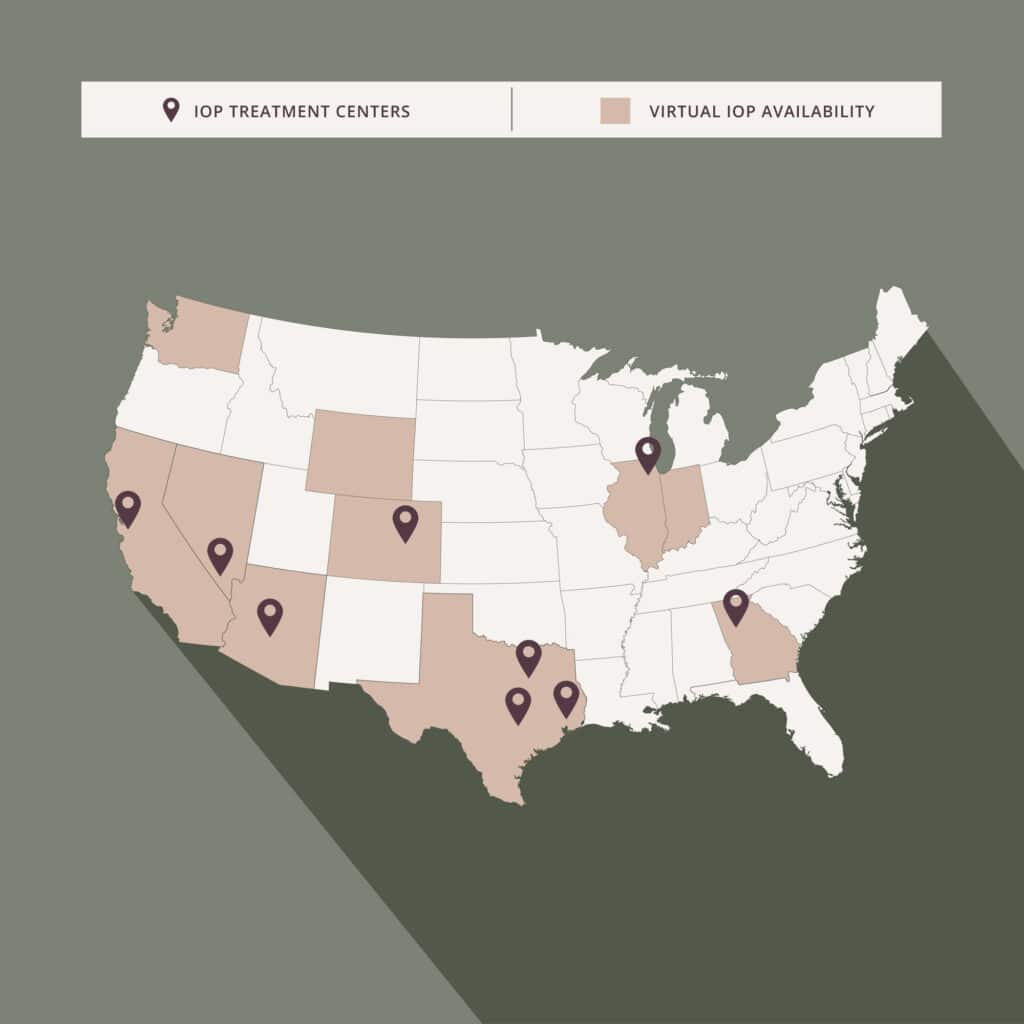 Where is Virtual Treatment Available
We began offering our Virtual IOP program in states where we already offer in-person outpatient treatment. This allowed for residents of those states to take advantage of in-network insurance benefits. In our efforts to help even more of those who need treatment get that care – no matter where they are located – we continue to expand.
OUR LOCATIONS:
Arizona
California
Texas
WYOMING
Colorado
Nevada
ILLINOIS
INDIANA
Washington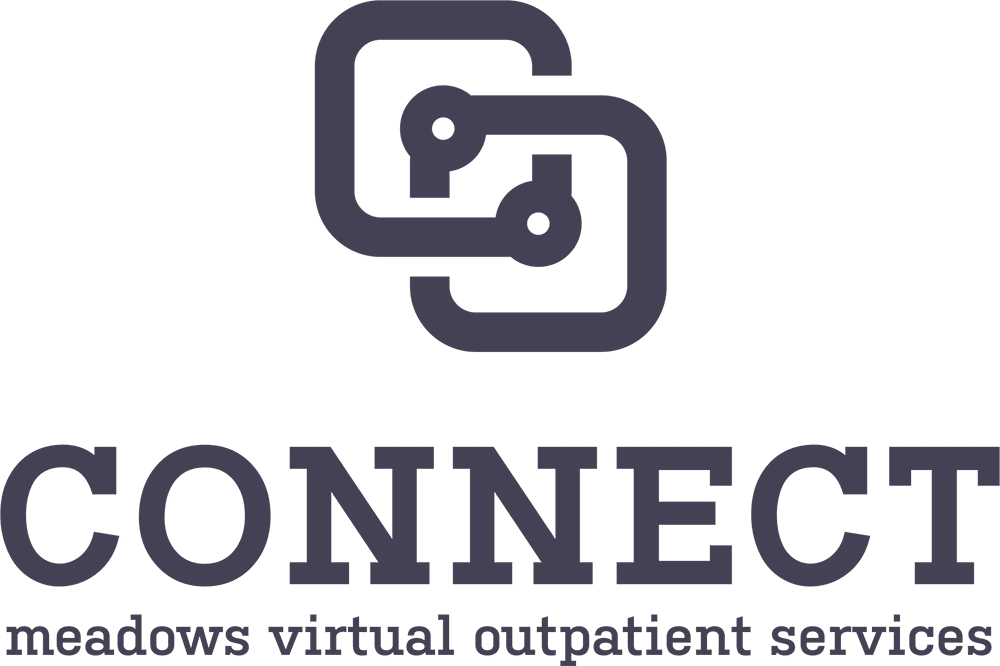 We are not yet in-network in states where we don't have a physical location, but our services are still available in those states. We can work with your provider to determine out-of-network coverage and you can also choose our private pay option.
Our Program
Our program addresses mental health, addiction, trauma, issues like chronic stress, burnout, pandemic-related anxiety, and co-occurring conditions using the same curriculum you'll find at our in-person outpatient programs. It also comes with the same community and peer interaction, and you'll benefit from the same superior staff you've come to expect from The Meadows. You also get monthly lectures by our Meadows Seniors Fellows and directed family work. Our Virtual IOP even includes an added daily self-care focus.
8-Week Curriculum
At The Meadows Outpatient Center, we follow a time-tested 8-week curriculum for both in-person and virtual treatment. Developed by our own Meadows Senior Fellows, this rotating approach allows newcomers to join at any point in the process and includes extension options for those who can benefit from more comprehensive trauma treatment.
Program Features
Convenient Scheduling
Sessions take place Monday through Thursday with morning and evening options in most locations. Check with an admissions specialist for schedule details in your state.
15-HR Weekly Programming
Virtual IOP offers a total of 15 hours of therapeutic treatment per week. Our virtual groups meet 4 days a week for 3 hours a session. We offer an additional 2 hours of individualized therapy per week, as well as an additional hour of yoga therapy on Fridays.
Expert Staff
Groups are facilitated by our expert Meadows IOP staff.
Privacy Protection
Sessions take place using Microsoft Teams, ensuring HIPAA-compliant privacy and security.
Digital Format
Course materials are provided in advance in a convenient digital format with assignments chosen based on your individualized treatment plan and unique needs.
Rotating 8-Week Curriculum
You'll get time-tested curriculum developed by our own Meadows Senior Fellows. This rotating approach allows newcomers to join at any point in the process and includes extension options for those who can benefit from more comprehensive trauma treatment.
How It Works
The MBH Connect portal gives patients access to integrated treatment activities and a cloud-based digital library of resources that support recovery. We use a secure, HIPAA-compliant network to ensure safety and confidentiality and all of our virtual therapists have the technical expertise to ensure patients have a positive experience. Our proactive attendance system keeps our virtual patients accountable and engaged throughout treatment.
Getting Started
The program may be virtual, but it's run by real people who will walk you through the entire process before treatment ever begins.
Free Screening – We start with a thorough screening to determine if virtual outpatient treatment is the right fit for you.
Admissions & Curriculum – We'll guide you through the admissions process and you'll receive our curriculum digitally.
Technology Assistance – We'll make sure you're comfortable with the technology you'll use for your daily treatment sessions. That way, once treatment starts, you're free to focus on the process, not your computer.
Our Team
From our admissions and administrative teams to our Senior Fellows and clinical staff, The Meadows Outpatient Center employs only the most knowledgeable, experienced and compassionate people. We pride ourselves on providing quality, cutting-edge care from some of the nation's leading industry experts.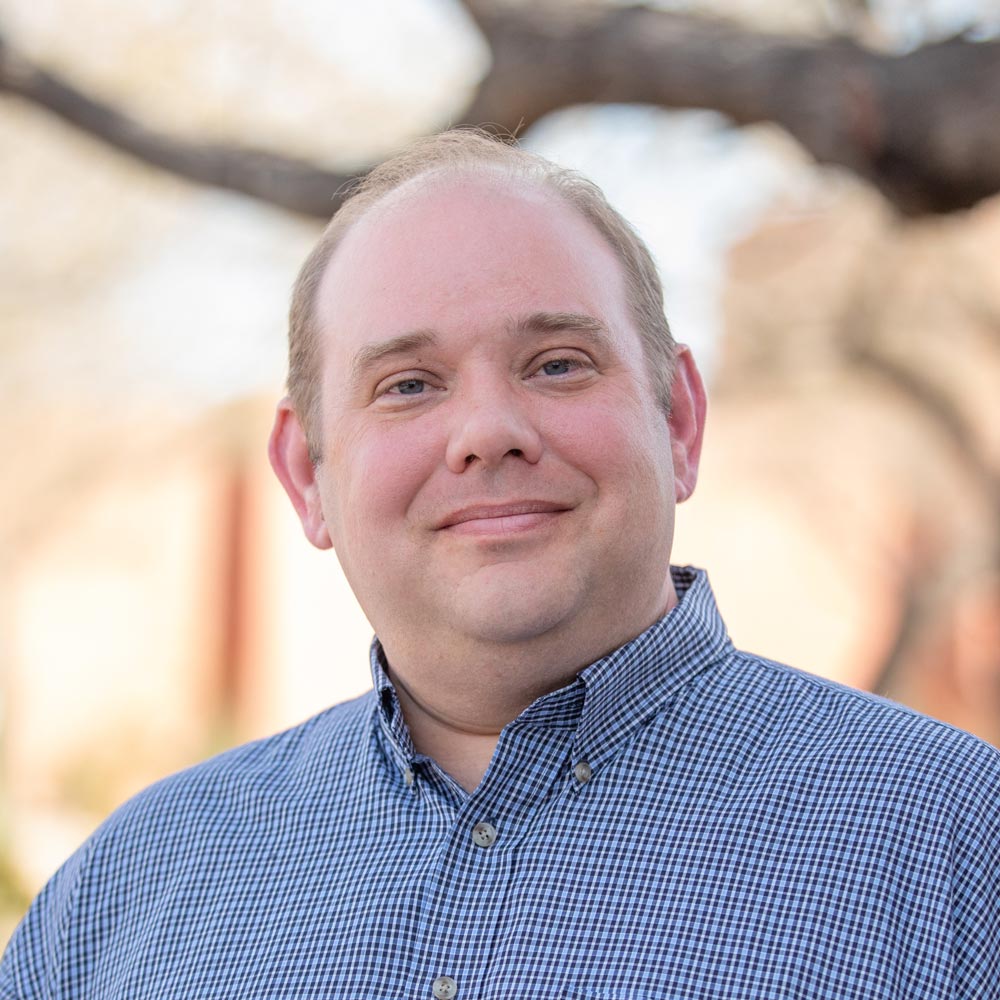 Director of Virtual Outpatient Services
Born in Clearwater, Florida, Josh Ulrich spent his childhood in Georgia, Florida, Iowa, Ohio, and Arizona before his family settled in California. Attending UC Santa Barbara, he majored in East Asian studies with a minor in Japanese. A decade in sales and business led to burnout, Ulrich says, but he knew he wanted to keep working with people (minus the sales quotas and pressure to "always be closing"). He knew his skills and experience could translate well to the mental health field, so he pursued a master's in mental health counseling from Argosy University. A licensed professional counselor (LPC) and certified sex addiction therapist (CSAT), Ulrich did his internship at Hospice of Arizona, where his patients were both the dying and the families of those that had died. He also spent seven years at Gila River Indian Reservation at the Gila River Behavioral Health Department. There his roles included mental health counselor, substance abuse counselor, and case manager with patients ranging in age from toddlers to elders. Ulrich joined the Meadows Outpatient Center-Scottsdale team in 2017 as a full-time group/individual therapist. He's previously worked with young adults and sex addiction patients, while he currently runs our Arizona Virtual IOP group. He works with individuals from all over the state, leading them through processing their emotions, thoughts, feelings, and experiences. Today, Ulrich makes his home in Mesa, Arizona, with his wife and two young daughters. A video game afficionado, he grew up playing Atari 2600. Since computer games didn't compare to the Nintendo and Sega of his childhood, he never got into PC gaming. He still prefers consoles, and it's a hobby he's turned into a family affair.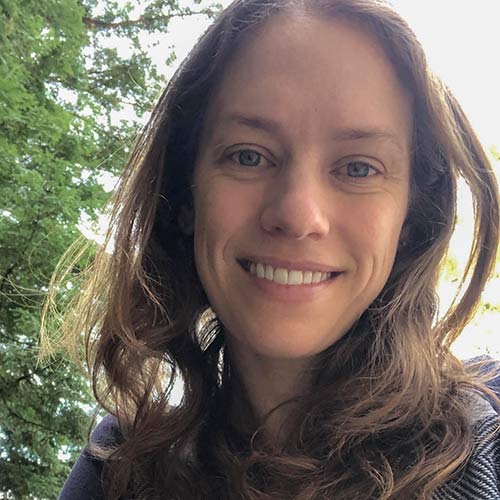 Therapist, MBH Connect (California)
Born and raised in the San Francisco Bay Area, Tracey Fuller studied at Cal Poly-San Luis Obispo, pursuing a double major in psychology and child development. She followed that with a master's in counseling from San Jose State University. A licensed professional clinical counselor, Fuller worked for several years in schools addressing performance anxiety, depression, suicidal ideation, self-harming behaviors, and relational issues. Her experience also includes nonprofit work, counseling families with generational trauma, substance misuse, gang involvement, foster and adoptive families, families with early attachment disruptions, and complex trauma. While she didn't start out in the counseling field, Fuller's early career as a teacher helped her to realize that her favorite part of the day was teaching social emotional skills in small groups of students. That's when she decided to pursue more training as a counselor. It also helped that her grandfather was a counselor and a significant influence in her life who "gently guided me towards a career in therapy." As a virtual therapist for The Meadows Outpatient Centers, Fuller is in charge or running the California Virtual IOP group and providing individual therapy for group members. There is also a case management component to her role as she connects patients to psychiatrists, outside therapists upon graduation, and helps them find and connect with support groups. "I love working as part of a collaborative team," Fuller says, adding, "I appreciate the flexibility we have with virtual and the ability to incorporate various forms of technology." Fuller makes her home in Santa Cruz County. When not helping others, she can be found mountain biking, gravel biking, playing with her two dogs, hiking, motorcycling, traveling, or basically just being in nature.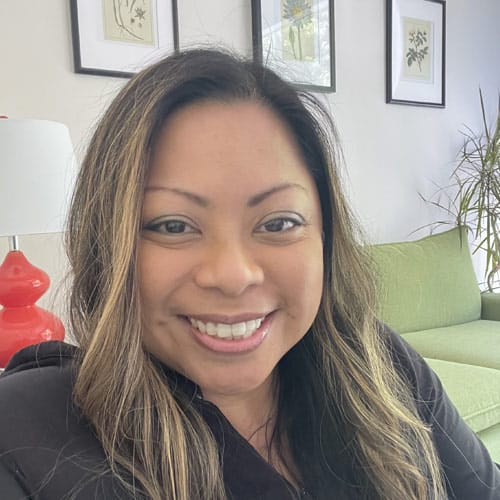 Therapist, MBH Connect (California)
Born and raised in the San Francisco Bay Area, Lisa Miranda worked at The Meadows Outpatient Center-Silicon Valley prior to joining our virtual team, MBH Connect, in February 2022. She did her undergraduate work at UCLA and earned a master's from California Institute of Integral Studies in San Francisco. Miranda entered the mental health field in 2002 and became a licensed marriage and family therapist in 2010. She is also certified in EMDR and trained in Brainspotting, Internal Family Systems (IFS), and the NeuroAffective Relational Model (NARM). In addition to 10 years in the nonprofit world, working in the community and providing services to underserved populations throughout the Bay Area, Miranda also worked in private practice and in several partial hospitalization and outpatient programs. Other experience includes addressing trauma in school-age kids, teens, and adults for more than 15 years. Frequently told she was "a good listener" and "compassionate" in high school and college, she was inspired to find a way to help people who were suffering, which led her to become a psychotherapist. Miranda is also passionate about healing on a holistic level and appreciates Meadows Behavioral Healthcare's ongoing commitment to continuously expanding knowledge and skills so everyone can do their best work for those they serve. Facilitating virtual groups in California, she also provides individual therapy, case management, psychoeducation, and coordinates and collaborates with other providers for aftercare planning. One thing Miranda loves about her job is being a witness to healing. "Every person seeking treatment is in their own place on their path," she says, "and it is a gift to be able to support the healing, growth, and transformation that can happen." A single parent to a young daughter, Miranda spends her spare time traveling, hiking, and reading. She says she especially loves to recharge her batteries by snorkeling anywhere tropical. Part of how she takes care of herself is by practicing what she teaches, namely taking time for self-care. That includes over two decades of meditation practice, a love of nature, and continuing to learn.
Therapist, MBH Connect (Texas)
Based just outside of Dallas, Emily Watson facilitates virtual outpatient groups for Texas residents. Born in Portsmouth, Virginia, she is a self-described "Navy brat," growing up in Virginia, South Carolina, and Texas. She earned an AA degree in music from Navarro College, a BA in English with a history minor from University of Texas at Arlington, and a master's in counseling from Texas A&M-Commerce. As a licensed professional counselor, Watson's experience includes both inpatient and intensive outpatient settings, helping those with severe mental illness, substance use disorders, grief and loss, anxiety, depression, and self-harm/suicidal ideation. She began working at Meadows Behavioral Healthcare in 2022 and also continues to work in a private practice setting with adults, couples, teens, adolescents, and children. In her previous career as a high school English teacher, Watson loved encouraging students to discover and reach their own personal goals. But during that time, she noticed the difficulties students and their families go through in their daily lives outside of school. Wanting to help others on a deeper level, she decided to pursue a career as a therapist. "I love how group therapy combines the best of two worlds for me: teaching and counseling!" she says. "I like to find creative ways to share psychoeducational material in group while also facilitating a safe, nonjudgmental environment where group members can express themselves, show vulnerability, and unpack personal difficulties in order to process past trauma and conflict." A single mom of three, Watson loves exploring new places near or far to discover historic areas, museums, or hole-in-the-wall restaurants. She also enjoys going to concerts of various genres, from musicals to opera to rock. Playing the clarinet or piano provide an emotional release, and she loves spending time with her kids, adding, "there is so much joy seeing the world through their eyes. It reminds me to relax and enjoy the moment!"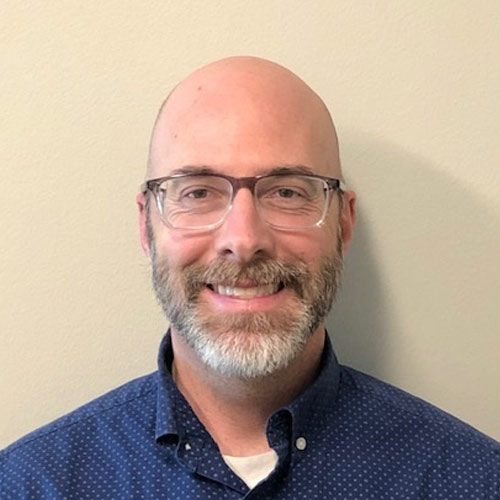 Therapist, MBH Connect (California)
Born and raised in the San Francisco Bay Area, Brian Bensing facilitates virtual outpatient treatment for California residents. He earned his bachelor's degree in music from Biola University and a master's in music from San Jose State before earning another master's in marriage and family therapy from Western Seminary. Bensing joined the team at Meadows Behavioral Healthcare in May 2022. A licensed marriage and family therapist, he also maintains a private practice focusing mainly on sexual addiction as well as couples' therapy. Finding therapy to be very helpful personally while pursuing a career in music, Bensing decided to make a career change. "I really love doing group therapy and seeing how each member contributes to the group and how, due to the level of vulnerability that members have, they create some really strong bonds with each other while in treatment," he shares. "I find such joy in having a front row seat to watch members stretch themselves and share deeply personal stories and experience real healing as a result." As a facilitator for MBH Connect, he leads group and individual therapy and provides education around The Meadows Model of treatment, helping patients look at the root causes of addiction and mood disorders and find healing for past traumas. Married with one son, Bensing loves gardening and is partial to roses, dahlias, and mums. He also enjoys reading, CrossFit, and playing with the Cambrian Symphony in San Jose.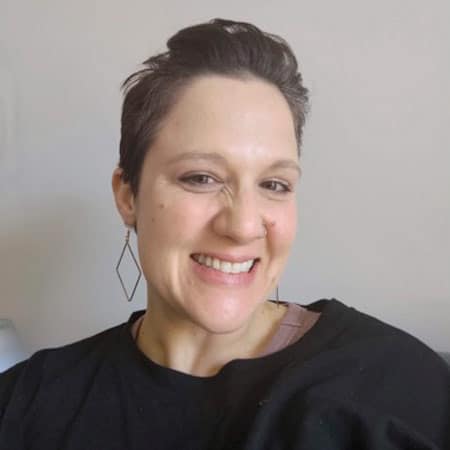 Therapist, MBH Connect (Tennessee)
Based in Nashville, Tennessee, Stacy Klimkowski was born in Bluffton, Ohio, and lived in locations from Sacramento to Seattle while growing up. She earned a BA in sociology with a minor in fine arts from Ashford University and a master's in clinical mental health counseling from Lipscomb University, specializing in play therapy. A licensed professional counselor in the state of Tennessee with a mental health service designation, Klimkowski is also certified in EMDR and as a yoga instructor. Considering her work a calling, she has always had a desire to offer peace and healing to others while using her gifts and talents to serve her community. A passion for mental health and wellness makes this career path a perfect fit. Klimkowski joined the team at MBH in 2022, and says she loves "bearing witness to the process of growth and change in the lives of others." She also has a thriving private practice where she sees children and individuals struggling with traumatic events and transition. Married with three teenage children, two very spoiled goldendoodles, and a cat, Klimkowski loves spending time with her family, traveling, cooking, baking, and working out. She also enjoys the outdoors, especially hiking and visiting the ocean as frequently as possible.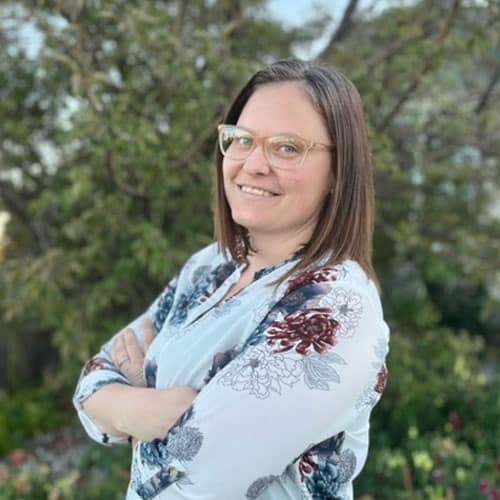 Therapist, MBH Connect (Colorado)
Born and raised in California, Rachel Hayes is currently based in Wellington, Colorado. She studied at The University of Phoenix and Grand Canyon University's American College of Healthcare Sciences earning an AA and BS in psychology and a master's in professional counseling. A licensed professional counselor in four states, Hayes is also trained in EMDR, Brainspotting, Post-Induction Therapy and is a Certified Advanced Grief Counseling Specialist (CAGCS). While she originally dreamed of being a doctor, forensic pathologist, or marine biologist, Hayes tried student teaching before setting her sights on behavioral healthcare. Joining the MBH team in 2019, she has worked at The Meadows Outpatient Center-Scottsdale and at The Meadows Ranch in Wickenburg, Arizona, our eating disorders program. Now she works with our MBH Connect program, facilitating virtual outpatient treatment for Colorado residents. This includes leading group and individual therapy sessions, psychoeducation, and creating treatment plans. Married with four kids, Hayes enjoys singing, spending time with her children, camping, and overseeing a furry and feathered menagerie that includes dogs, chickens, and ducks.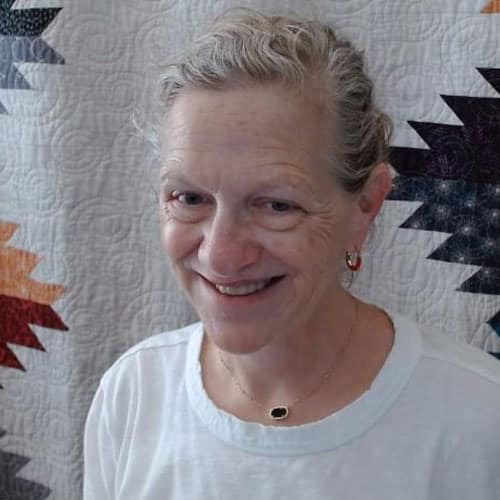 Therapist, MBH Connect (California)
Based in Santa Cruz, California, Sara Masoner is originally from Rapid City, South Dakota (think Mount Rushmore), and still has family there. The Air Force kept her family moving around for much of her childhood, and as an adult she's called everywhere from Texas and Illinois to Colorado and California home. She spent 10 years earning her undergrad degree in order to be a stay-at-home mom before completing a master's in clinical psychology at Bethany University in Scotts Valley, California. She has since worked at agencies, schools, recovery programs, and in private practice. Most of Masoner's undergraduate work was in speech and hearing science because she wanted to be a speech therapist due to her own cleft lip and palate. But while volunteering in Colorado as a family advocate for moms at risk her career aspirations took a turn, and she knew she wanted to be a marriage and family therapist. She began working with Meadows Behavioral Healthcare in 2022 as a virtual IOP therapist in our MBH Connect program. "One of my favorite aspects of this work is seeing those small shifts: learning a new skill, making a new connection, or gaining insight that makes for growth," she says. "I also love the effectiveness of group therapy. Groups are people helping other people while healing themselves." Married for more than three decades to a software engineer who is also an Air Force brat, they have two adult children: a Marine Core veteran and a student at UCSC studying linguistics/ Japanese. Masoner enjoys spending time with loved ones, biking, and hiking. She also likes working out with martial arts, kickboxing, and weight training, while creative outlets include quilting, crochet, and baking. Secret pleasures are audiobooks (mysteries) and dark chocolate.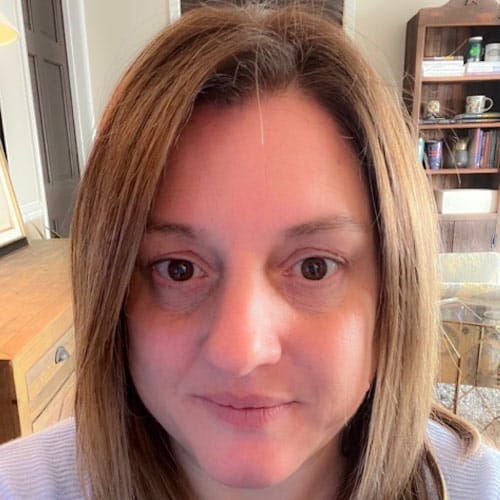 Therapist, MBH Connect (Texas)
A Texas native, Avery Rowles hails from El Paso and is now based out of Denton. This University of Texas at Dallas alum holds two bachelor's degrees, one in literary studies/economics with a minor in finance and the other in psychology, graduating cum laude from both programs. She also earned a master's in counseling psychology from Texas Woman's University. A licensed professional counselor and a certified sex addiction therapist, Rowles is also trained in EMDR and Post-Induction Therapy (PIT), and she has completed a two-year DBT intensive training through Linehan Institute. A homemaker for many years, Rowles ended up in psychology after three people in one week suggested she become a therapist. She ended up loving the field, going on to serve as clinical director of multiple programs, both creating and implementing curriculum as well as monitoring outcomes. She was a private practice clinician for more than a decade when she joined the MBH Connect team in summer 2022. In this role providing virtual outpatient, she enjoys the direct access to patients and connecting with other therapists on the team to go over ideas and staff cases together. A widowed mother of two boys, the family stays busy with sports, regular exercise and activities, looking after their two golden retrievers, reading, going to the symphony, and traveling. Interested in all the sciences, particularly physics and cosmology, Rowles loves following the progress of the James Webb Space Telescope.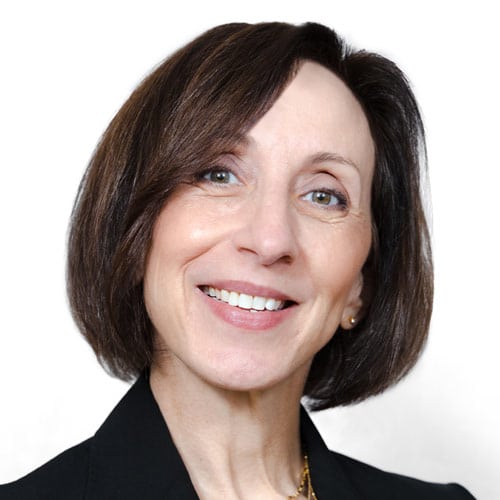 Therapist, MBH Connect (California)
Karen Wiener grew up on the beaches of Southern California and still makes her home on the coast. A graduate of Pepperdine University with a master's in clinical psychology, she is a licensed marriage and family therapist in both California and Oregon. Her resume includes everything from social worker and therapist to clinical supervisor and director, reflecting broad experience that spans settings, populations, and diagnoses. Weiner has worked in inpatient, outpatient, and secured units helping individuals, groups, couples, and veterans to address trauma, chronic mental health issues, and co-occurring disorders. Wiener says that from the time she was young she has wanted to have a positive impact in people's lives. Motivated by her own life experiences, she is passionate about helping to guide others through their own life challenges, by providing support and encouragement along the way. She joined Meadows Behavioral Healthcare in 2022 and enjoys collaborating with clients and co-workers to build rapport in virtual treatment settings. Wiener shares her home with a beloved Maltese mix. When not working, she enjoys her Peloton, being outdoors, and spending time with friends and family. Her favorite place to be? Hawaii.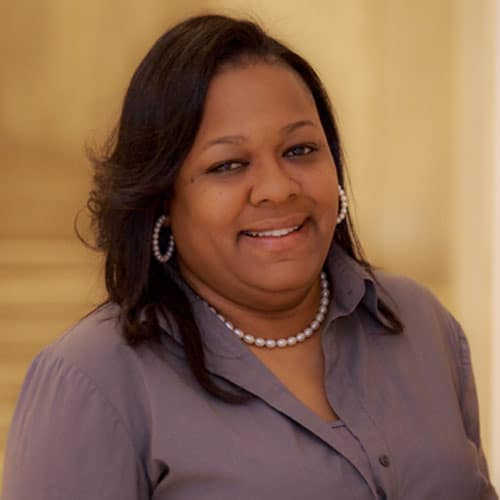 Carla L. Stewart, EdD, NCC, LCPC
,
Therapist, MBH Connect (Illinois)
Born and raised in Chicago, Illinois, Dr. Carla L. Stewart is currently based in the suburb of Flossmoor. A licensed clinical professional counselor and national certified counselor, she holds a doctorate in counselor education and supervision from Argosy University in Chicago. She also earned a bachelor's degree in applied behavioral sciences and a master's in human services-counseling, both from Chicago's National Louis University. Dr. Stewart has held positions in schools, hospitals, community mental health agencies, universities, professional counseling practices, and mental health consulting agencies. She has worked as a school counselor, IOP therapist, clinical manager, clinical supervisor, mental health and wellness consultant, crisis intervention counselor, assistant professor, and CEO/lead counselor. Joining the Meadows team as a therapist for our virtual intensive outpatient program, MBH Connect, in 2022, Dr. Stewart is committed to providing patient care in a manner that is empathic and effective. Her favorite aspect of the job is the rapport that is developed with each patient. "In order for someone to be comfortable letting down their guard with you, they must first know that you care. Creating an atmosphere of trust is essential to the client's therapeutic experience." The desire to impact the lives of others began at an early age, and she finds being a conduit of that change both rewarding and fulfilling.  A wife and mother to five young adults (affectionately called "the Fab Five"), Dr. Stewart enjoys spending time with family, reading, traveling, singing, and sowing into the lives of others through service, public speaking, and mentoring.
✕
Reach Out Today
Convenient, comprehensive care is available. Your next chapter can start right now.