Same trusted program, online convenience
Welcome to MBH Connect
The Meadows Outpatient Center offers our same comprehensive outpatient treatment in a convenient, flexible format that allows people to get the help they need without leaving home. The setting may be a little different, but we address everything our in-person outpatient programs do.
Why Go Virtual?
Telehealth was already gaining momentum when COVID-19 accelerated the transition from in-person care to virtual treatment. Now, many are discovering the benefits of being able to get help from anywhere. For some dealing with conditions like chronic stress, burnout, or pandemic-related anxiety, the ability seek treatment without leaving home can be life-changing.
Virtual IOP is a great option if:
You're looking for a safe space to heal
You can't travel for treatment
You just want the convenience of a virtual option
WHAT WE TREAT
From substance use disorders and mental health issues to traumatic past experiences, chronic stress, burnout, or pandemic-related anxiety, we can help unravel the emotions, behaviors, and causes to create a plan for lasting healing.
Where is Virtual Treatment Available
We began offering our Virtual IOP program in states where we already offer in-person outpatient treatment. This allowed for residents of those states to take advantage of in-network insurance benefits. In our efforts to help even more of those who need treatment get that care – no matter where they are located – we continue to expand.
OUR LOCATIONS:
Arizona
California
Texas
Florida
Colorado
Nevada
We are not yet in-network in states where we don't have a physical location, but our services are still available in those states. We can work with your provider to determine out-of-network coverage and you can also choose our private pay option.
Our Program
Our program addresses mental health, addiction, trauma, issues like chronic stress, burnout, pandemic-related anxiety, and co-occurring conditions using the same curriculum you'll find at our in-person outpatient programs. It also comes with the same community and peer interaction, and you'll benefit from the same superior staff you've come to expect from The Meadows. You also get monthly lectures by our Meadows Seniors Fellows and directed family work. Our Virtual IOP even includes an added daily self-care focus.
8-Week Curriculum
At The Meadows Outpatient Center, we follow a time-tested 8-week curriculum for both in-person and virtual treatment. Developed by our own Meadows Senior Fellows, this rotating approach allows newcomers to join at any point in the process and includes extension options for those who can benefit from more comprehensive trauma treatment.
Program Features
Convenient Scheduling
Sessions take place Monday through Thursday with morning and evening options in most locations. Check with an admissions specialist for schedule details in your state.
16-HR Weekly Programming
Patients meet virtually five days a week, which includes 12 hours of group therapy, 2 hours of individual counseling, biometric feedback, recovery yoga, and more.
Expert Staff
Groups are facilitated by our expert Meadows IOP staff.
Privacy Protection
Sessions take place using Microsoft Teams, ensuring HIPAA-compliant privacy and security.
Digital Format
Course materials are provided in advance in a convenient digital format with assignments chosen based on your individualized treatment plan and unique needs.
Rotating 8-Week Curriculum
You'll get time-tested curriculum developed by our own Meadows Senior Fellows. This rotating approach allows newcomers to join at any point in the process and includes extension options for those who can benefit from more comprehensive trauma treatment.
How It Works
The MBH Connect portal gives patients access to integrated treatment activities and a cloud-based digital library of resources that support recovery. We use a secure, HIPAA-compliant network to ensure safety and confidentiality and all of our virtual therapists have the technical expertise to ensure patients have a positive experience. Our proactive attendance system keeps our virtual patients accountable and engaged throughout treatment. Additionally, we use biometric feedback to support patients' emotional regulation with a wearable device and app.
Getting Started
The program may be virtual, but it's run by real people who will walk you through the entire process before treatment ever begins.
Free Screening – We start with a thorough screening to determine if virtual outpatient treatment is the right fit for you.
Admissions & Curriculum – We'll guide you through the admissions process and you'll receive our curriculum digitally.
Technology Assistance – We'll make sure you're comfortable with the technology you'll use for your daily treatment sessions. That way, once treatment starts, you're free to focus on the process, not your computer.
Our Team
From our admissions and administrative teams to our Senior Fellows and clinical staff, The Meadows Outpatient Center employs only the most knowledgeable, experienced and compassionate people. We pride ourselves on providing quality, cutting-edge care from some of the nation's leading industry experts.
Mark Baumgartner, LPC-S, LCDC, NCC
Executive Director Virtual Outpatient Services
Mark Baumgartner's clinical and leadership career spans more than three decades and a broad range of the substance use disorder and mental health treatment continuum. In March 2021, he joined the Meadows Behavioral Healthcare team to provide leadership for the expansion of their world-class treatment programs into the virtual outpatient environment. It's an area where he has hands-on experience. In 2020, he led a substance use disorder (SUD) and co-occurring mental health outpatient clinic in Houston that had to pivot to exclusively providing Telehealth IOP and… PHP services in response to the COVID-19 pandemic.

Baumgartner also spent more than 18 years at The Betty Ford Center, his last five as executive director. One of his proudest career achievements was providing key leadership for the success of the Betty Ford-Hazelden Foundation merger and leading the launch of the Betty Ford Center expansion in West Los Angeles. Throughout his career, he also established treatment delivery innovations to improve patient outcomes and engagement. He developed the Young Adult Program at the Betty Ford Center and the Wellness pilot program that was the basis for Miraval Health Spa in Tucson. Previous experience also includes clinical management at The Texas Department of Juvenile Justice and at Sierra Tucson, where he started his career as a therapist in 1991.

Born in Rochester, Minnesota, Baumgartner earned a Master of Education degree in counseling from Stephen F. Austin State University in Texas. He is a Licensed Professional Counselor-Supervisor, Licensed Chemical Dependency Counselor in Texas and a Nationally Certified Counselor. In 2015, under the supervision of Allen Berger, PhD, he received a certification in Gestalt Psychotherapy from the California Institute of Gestalt Experiential Therapy in Los Angeles.

Growing up in the Midwest, the YMCA camps in northern Minnesota became like a second home, leading Baumgartner to minor in forestry/recreation while studying psychology. During college he started his own recovery. It was then that he realized he could merge his areas of study and help others, something he's been successfully doing for decades.

A father of twins, family is definitely important to Baumgartner. He's also a dedicated mountain biker, adding that "moving through the wilderness on two wheels is one of my passions." Involved in a recovery community that shares an interest in live music, he enjoys almost any type of outdoor recreation, and he's passionate about fitness and wellness.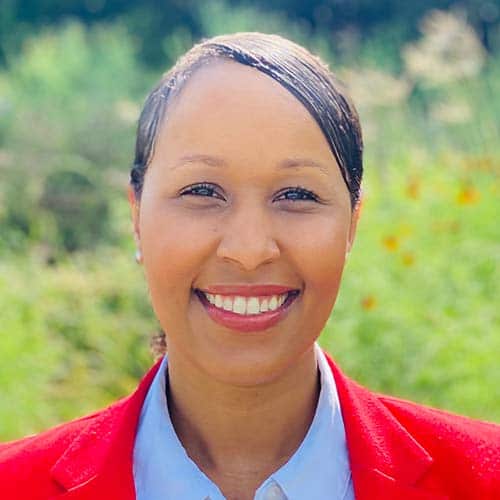 Eyerusalem "E" Mulatu
, LCDC, LPC-A, CCTP
Virtual Therapist
Originally from Ethiopia, Eyerusalem Mulatu was raised in Houston, Texas. She did her undergraduate work at Lamar University earning a BS in psychology with a minor in criminal justice. She also holds a master's in education from Texas Southern University and a master's in business administration from Texas Woman's University.
A licensed chemical dependency counselor, licensed professional counselor-associate, and certified clinical trauma professional, Mulatu has
held positions as a counselor, therapist, and residential supervisor. She's worked in i
npatient, residential, and outpatient settings that serve dually diagnosed patients. Her decade-plus of experience in the field also includes supervising a residential facility for survivors of domestic violence and sexual abuse, along with working with executive clients, commercial airline pilots, and members of the NFL to bring awareness to mental health and substance use addiction.
Mulatu always had a passion for connecting with people, learning their stories, and finding out how she could be of aid. A month after graduating college, she began working in a residential facility for women who grew up in dysfunctional homes, often abused sexually and struggling with substance abuse addiction and legal issues. Many of them were working on rebuilding their lives, and it helped Mulatu discover her purpose From there, she continued to grow professionally in order to empower her clients. Today, she heads up our Texas Virtual IOP group, overseeing the admissions process, providing individual and group therapy, and offering psychoeducation on addiction, mental health, and trauma. 
Mulatu shares her home in Houston with her significant other and a loving dog.
D
owntime includes running, hiking, water activity, self-care, trying new local restaurants, and traveling internationally as well visiting family in Seattle, Texas.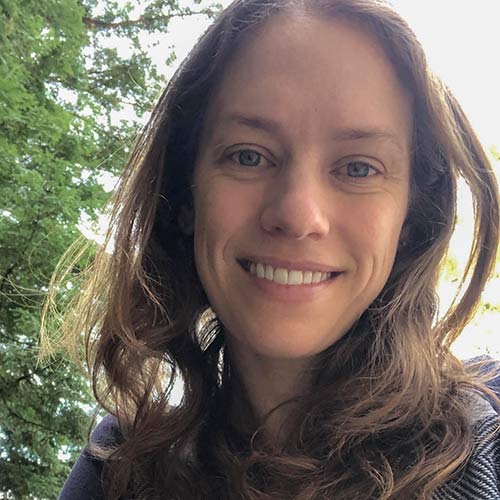 Virtual Therapist
Born and raised in the San Francisco Bay Area, Tracey Fuller studied at Cal Poly-San Luis Obispo, pursuing a double major in psychology and child development. She followed that with a master's in counseling from San Jose State University. A licensed professional clinical counselor, Fuller worked for several years in schools addressing performance anxiety, depression, suicidal ideation, self-harming behaviors, and relational issues. Her experience also includes nonprofit work, counseling families with generational trauma, substance misuse, gang involvement, foster and adoptive families, families with early attachment disruptions, and complex trauma. While she didn't start out in the counseling field, Fuller's early career as a teacher helped her to realize that her favorite part of the day was teaching social emotional skills in small groups of students. That's when she decided to pursue more training as a counselor. It also helped that her grandfather was a counselor and a significant influence in her life who "gently guided me towards a career in therapy." As a virtual therapist for The Meadows Outpatient Centers, Fuller is in charge or running the California Virtual IOP group and providing individual therapy for group members. There is also a case management component to her role as she connects patients to psychiatrists, outside therapists upon graduation, and helps them find and connect with support groups. "I love working as part of a collaborative team," Fuller says, adding, "I appreciate the flexibility we have with virtual and the ability to incorporate various forms of technology." Fuller makes her home in Santa Cruz County. When not helping others, she can be found mountain biking, gravel biking, playing with her two dogs, hiking, motorcycling, traveling, or basically just being in nature.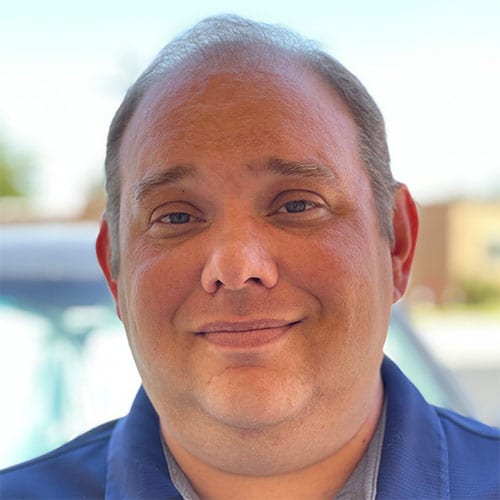 Clinical Director
Born in Clearwater, Florida, Josh Ulrich spent his childhood in Georgia, Florida, Iowa, Ohio, and Arizona before his family settled in California. Attending UC Santa Barbara, he majored in East Asian studies with a minor in Japanese. A decade in sales and business led to burnout, Ulrich says, but he knew he wanted to keep working with people (minus the sales quotas and pressure to "always be closing"). He knew his skills and experience could translate well to the mental health field, so he pursued a master's in mental health counseling from Argosy University. A licensed professional counselor (LPC) and certified sex addiction therapist (CSAT), Ulrich did his internship at Hospice of Arizona, where his patients were both the dying and the families of those that had died. He also spent seven years at Gila River Indian Reservation at the Gila River Behavioral Health Department. There his roles included mental health counselor, substance abuse counselor, and case manager with patients ranging in age from toddlers to elders. Ulrich joined the Meadows Outpatient Center-Scottsdale team in 2017 as a full-time group/individual therapist. He's previously worked with young adults and sex addiction patients, while he currently runs our Arizona Virtual IOP group. He works with individuals from all over the state, leading them through processing their emotions, thoughts, feelings, and experiences. Today, Ulrich makes his home in Mesa, Arizona, with his wife and two young daughters. A video game afficionado, he grew up playing Atari 2600. Since computer games didn't compare to the Nintendo and Sega of his childhood, he never got into PC gaming. He still prefers consoles, and it's a hobby he's turned into a family affair.
✕
Reach Out Today
Convenient, comprehensive care is available. Your next chapter can start right now.