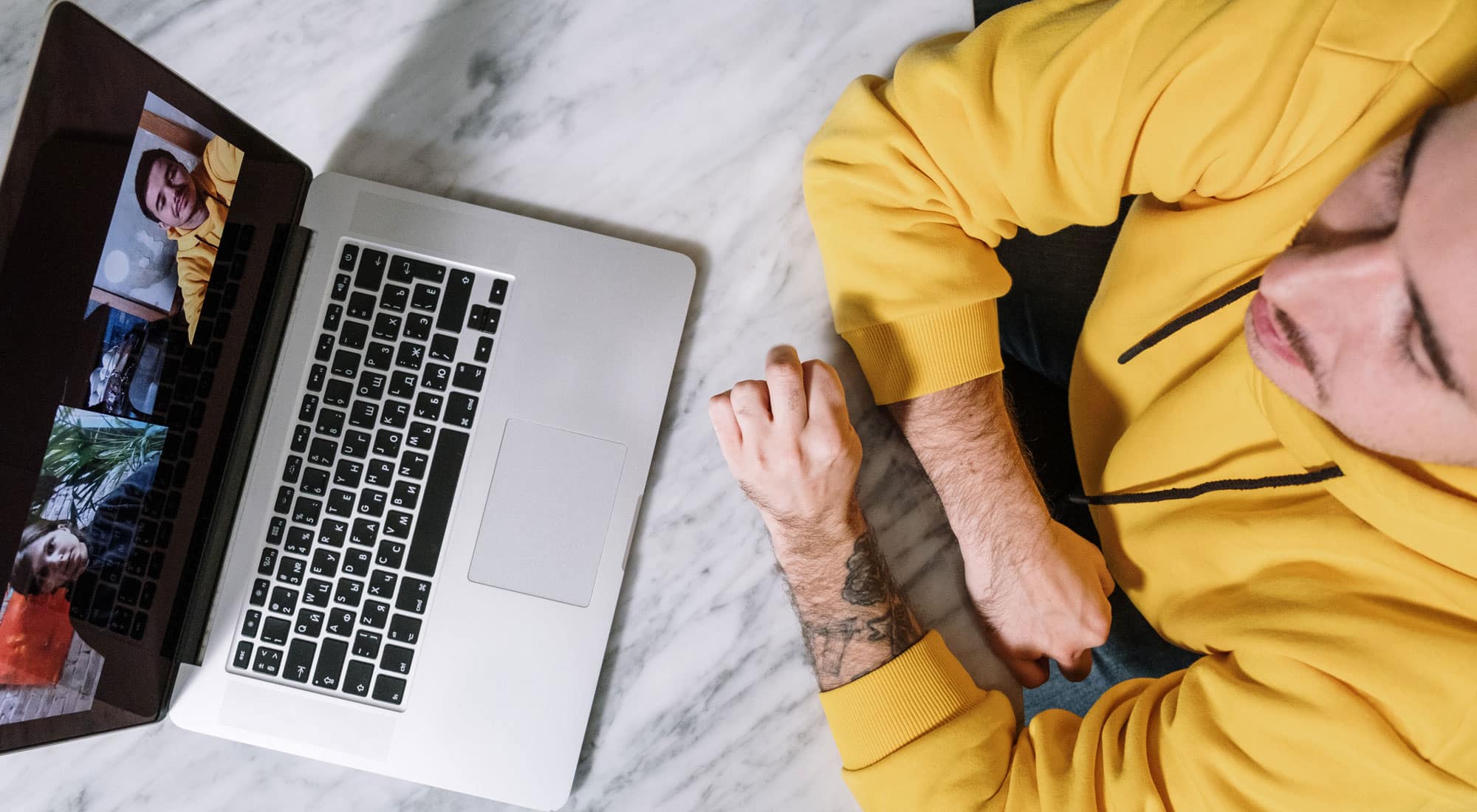 Virtual Treatment Is Just As Comprehensive
The pandemic has changed our lives in many ways over the last few years, and not all of the changes have been bad. One fact we've learned from stay-at-home orders and quarantining is that not everything needs to be done in-person to be done well. While initially, online doctor's appointments and therapy sessions were done out of necessity, many people have realized the benefits of having online options for healthcare.
You might be surprised to learn that virtual therapy, and even virtual addiction treatment and mental health treatment, is becoming more and more common. But is virtual therapy really as good as its in-person counterpart?
How Does Virtual Therapy Work?
You may have also heard it referred to as online therapy, teletherapy, and e-therapy, but whatever you call it, virtual therapy works similarly to the in-person variety while offering more flexibility and convenience. Since sessions are conducted online, you can attend them pretty much anywhere an internet connection is available.
Therapists who conduct online therapy sessions are required to have the same level of training as those who lead in-person sessions, so you can expect the same level of care, as long as you find a reputable provider. You can also receive many of the same types of therapy, including cognitive behavioral therapy (CBT), dialectical behavior therapy (DBT), eye movement desensitization and reprocessing (EMDR), family therapy, and even addiction treatment.
The pros and cons of online treatment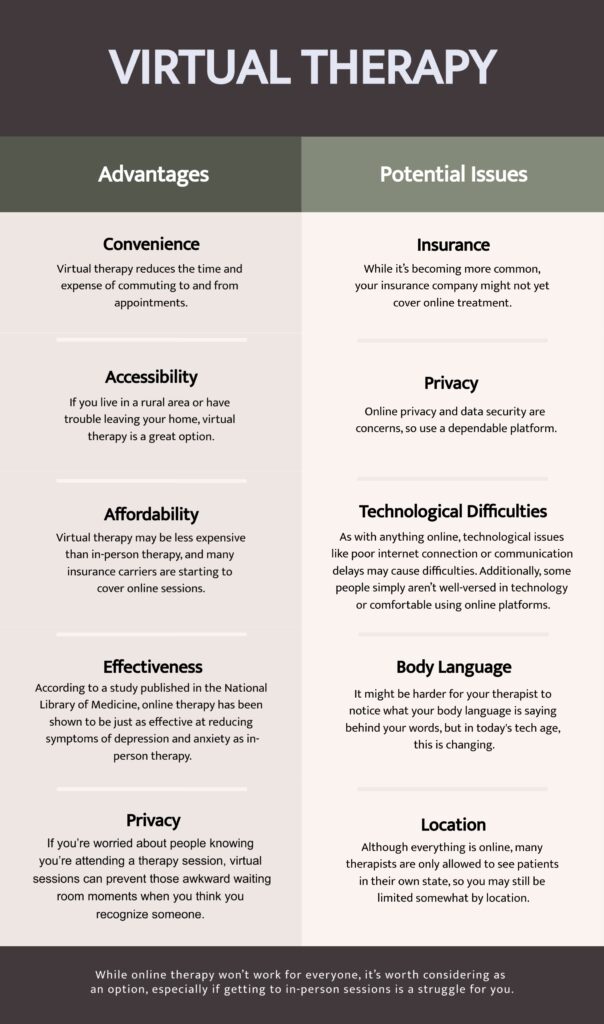 How Does Virtual Addiction Treatment Work?
You might be surprised to learn that you can even attend a virtual intensive outpatient program. The Meadows Outpatient Center offers a virtual IOP that provides the same comprehensive curriculum as our in-person IOP. We treat not only addiction, but also mental health, trauma, and co-occurring disorders, and you'll have access to the same expert staff, community, and peer interaction you would have at in-person treatment.
The virtual IOP uses our rotating 8-week schedule and allows for daytime or evening options for individual and group work. After we guide you through the admissions process, you'll receive the Meadows Digital Curriculum and access to your treatment team through our app, making intensive outpatient treatment more convenient than ever.
The bottom line is that if you have any barriers to in-person therapy or treatment, virtual options are a great alternative that provide many of the same benefits as in-person. So whether you are unable to travel for treatment or simply enjoy the convenience of an online option, a virtual IOP may be just the right fit for you.
Nothing should prevent you from getting the help you need, and virtual therapy is making health and healing a reality for more people than ever before. For questions or to learn more about The Meadows Outpatient Center's virtual or other treatment options, reach out today.
---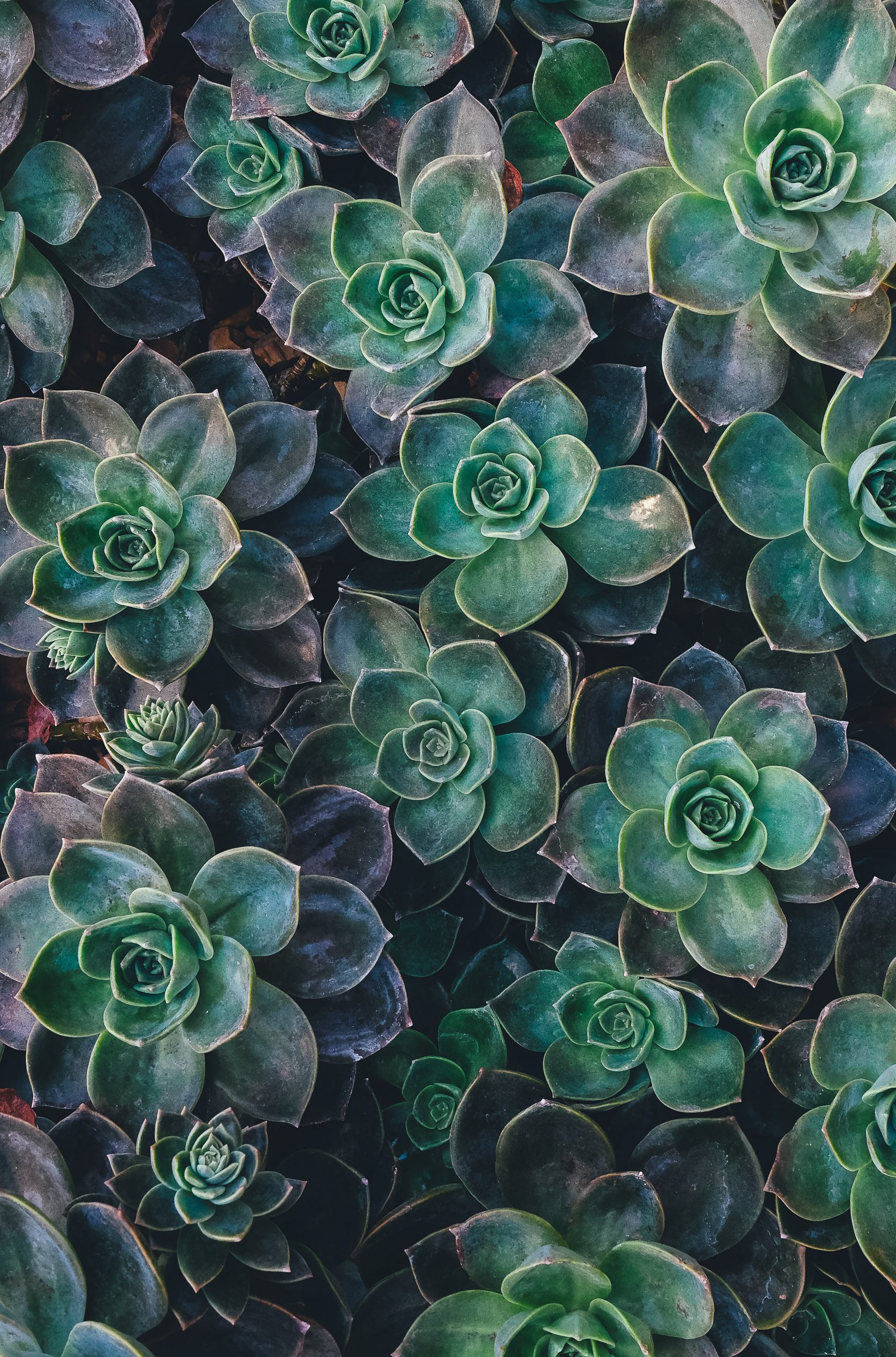 Reach Out Today
Convenient, comprehensive care is available. Your next chapter can start right now.