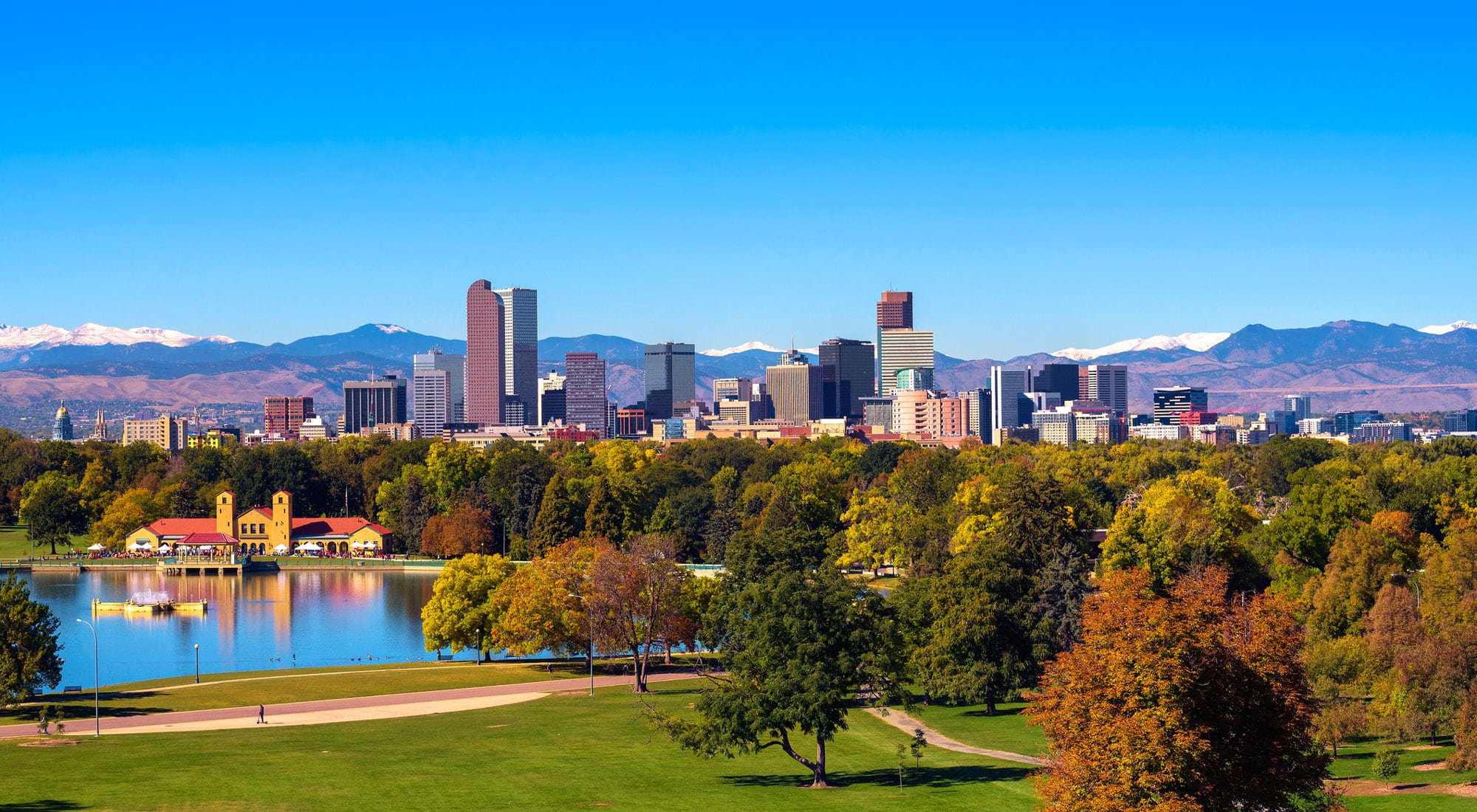 When you think of Colorado, it's understandable if images of the Rocky Mountains, ski resorts, and national parks come to mind. The 38th state in the Union, also known as the Centennial State, is noted for a wide range of landscapes that include not just mountains but forests, canyons, mesas, and deserts. While cities like Aspen and Vail are popular winter playgrounds for the rich and famous, outdoor activities abound all across the state in both summer and winter. Then there's Denver, aka "the mile-high city," which is the state capital and Colorado's most populous city.
In addition to being known for its natural beauty and striking landmarks, Colorado is also known for legalized marijuana and the Coors Brewing Company, whose brewery in Golden, Colorado has the distinction of being the largest single brewing facility operating in the world, according to The Oxford Companion to Beer. It also has the dubious distinction of growing drug overdose deaths and higher rates of drug use and mental health issues than the national average.
Substance Misuse in the Rockies
Recent reports by the Centers for Disease Control and Prevention show that 8.8% of adults in Colorado reported having an alcohol use disorder in 2019-20. Additionally, 4.7% of adolescents and 5% of adults in Colorado reported having an illicit drug use disorder in the past year, according to research from the Kaiser Family Foundation.
While fentanyl just entered the public consciousness in the last few years, this powerful opioid has been used legally by doctors for decades. The problem began when illicit fentanyl manufactured and distributed by drug trafficking organizations flooded the drug market in Colorado and much of the US. One of the reasons fentanyl is so dangerous is that it's often pressed into pills that are purposely made to resemble prescription oxycodone or laced into other pills making them far more potent. It can also be made to look like heroin, cocaine, and other drugs, leaving unsuspecting users at a high risk of accidental overdose.
An Alarming Rise in Overdoses
At least 1,881 Coloradans were killed by drug overdoses in 2021, according to a recent report by The Denver Post. This worsening drug epidemic is killing a rapidly growing number of people in the state. Fentanyl and methamphetamine continue to push the state's per-capita overdose rate to the highest level ever recorded.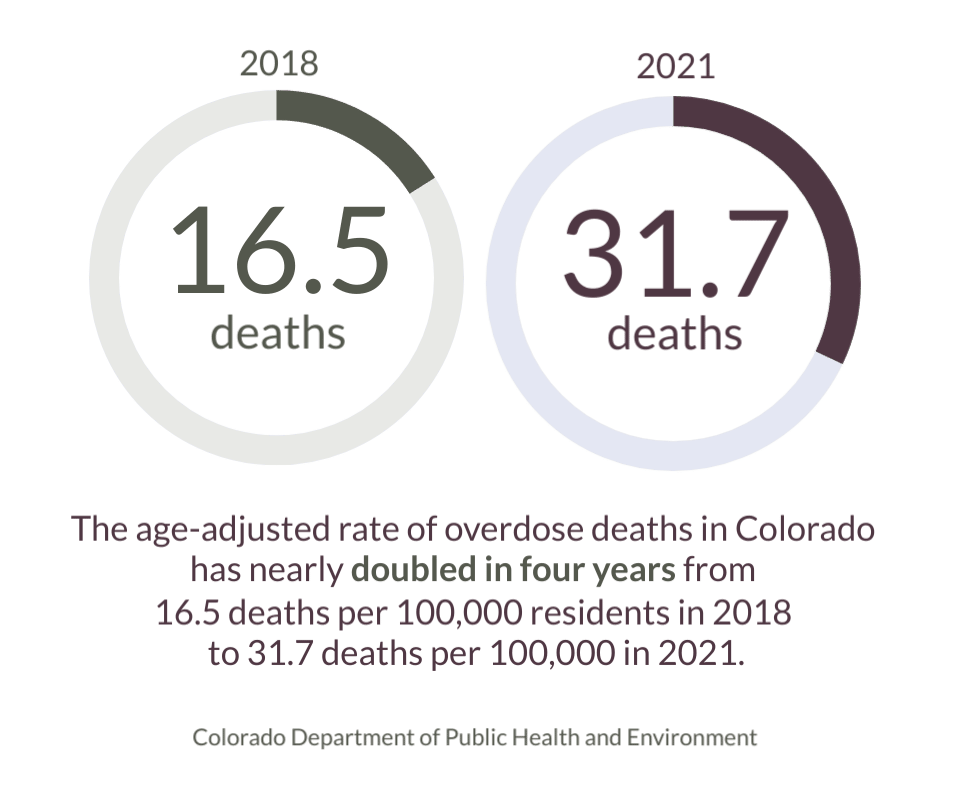 The age-adjusted rate of overdose deaths in Colorado has nearly doubled in four years, from 16.5 deaths per 100,000 residents in 2018 to 31.7 deaths per 100,000 in 2021, according to recently finalized data from the Colorado Department of Public Health and Environment.
A flood of illicit fentanyl and methamphetamine are the drugs most to blame for the skyrocketing overdose rates, according to The Denver Post. "Meth became the most deadly drug in Colorado in 2017 — overtaking prescription opioids — and then in 2020 fentanyl became the most common killer," the paper reported in 2022.
Mental Illness in the Mile-High City and Beyond
Mental illness, which includes both acute and chronic diagnosable conditions, affects an individual's emotional, psychological, and social well-being, as well as their behavior. Common mental health conditions include depression, anxiety, schizophrenia, and mood or personality disorders, among others. So how does Colorado stack up against other states?

The COVID-19 pandemic exacerbated many mental health conditions, with more than three in 10 US adults reporting symptoms of anxiety and/or depressive disorder since May 2020. That's up from one in 10 US adults in 2019. Coloradans rates are slightly higher than that national average, with 32% of adults the state reporting symptoms of anxiety and/or depressive disorder (compared to 31.6% of US adults).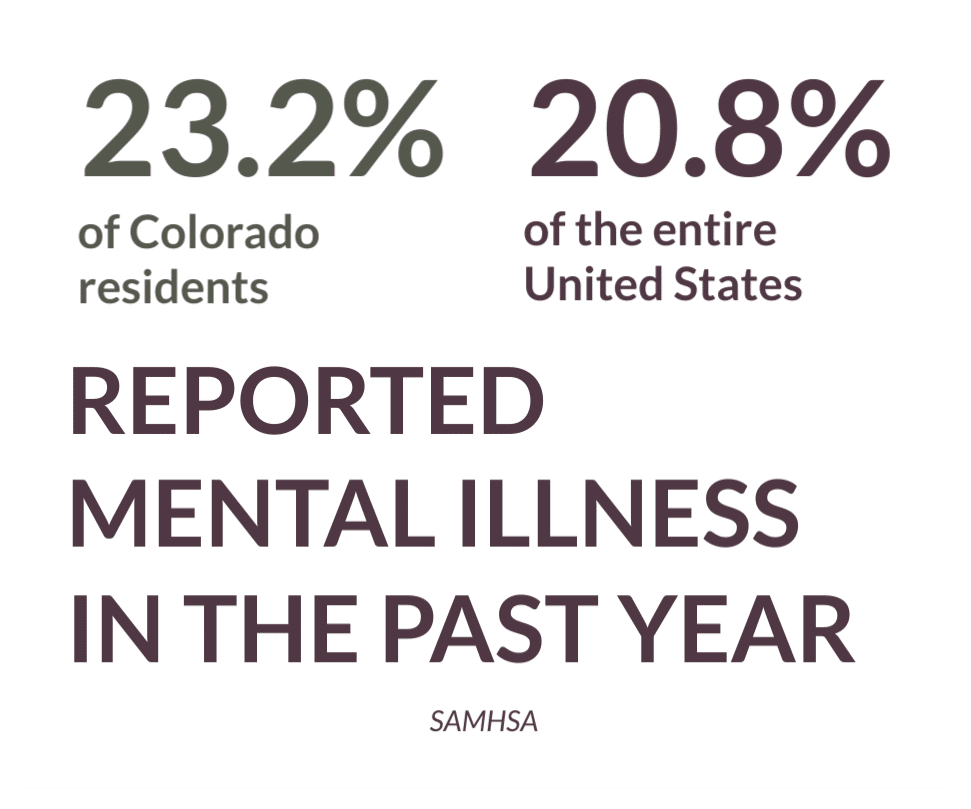 Colorado's rates of mental illness were higher than the national average as well. Adults reporting any mental illness in the past year were at 23.2% for Colorado compared to 20.8% for the entire US. And when it comes to serious mental illness, 5.9% of Coloradans reported experiencing one versus 5.4% nationwide. These statistics are based on the Substance Abuse and Mental Health Services Administration's (SAMHSA) National Survey on Drug Use and Health (NSDUH), 2019 and 2020.
Local Help and Healing is Here
As rates of drug use, mental health issues, and overdose deaths continue to rise in Colorado, the need for treatment options is greater than ever before. If you or someone you love needs help with addiction, co-occurring mental health disorders, or emotional trauma, The Meadows Outpatient Center-Denver can help. Contact us today for a free evaluation and more information on our treatment options, which include both in-person and virtual options for Colorado residents.
---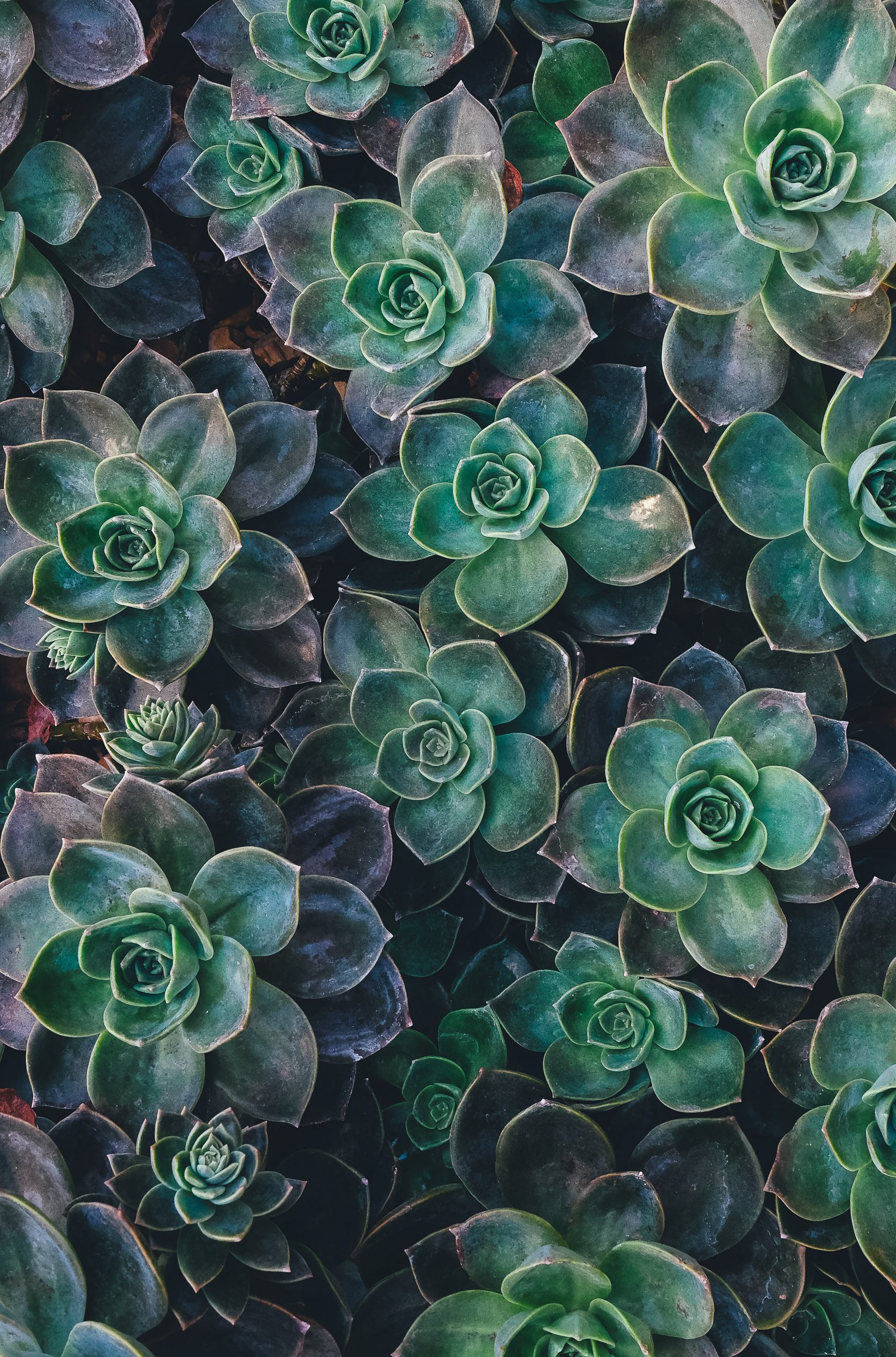 Reach Out Today
Convenient, comprehensive care is available. Your next chapter can start right now.